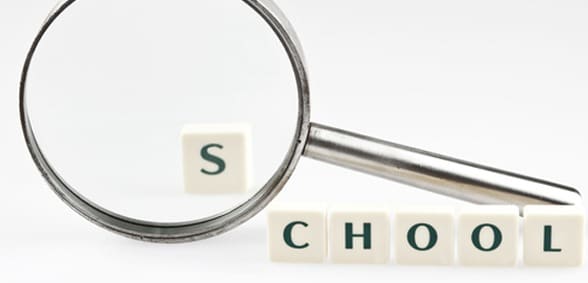 CREDIT: This story was first seen in the Guardian
A cross-party committee of MPs has challenged the government's vision for schools, expressing "significant concerns" about the poor performance of some multi-academy trusts (MATs), the Guardian reports.
The government wants schools that convert to academy status to join a MAT but MPs on the education select committee that evidence of MATs' ability to improve pupils' grades is limited and varied.
While some produce excellent results and raise pupil performance, "a considerable number" are failing to bring about improvements, leaving schools stuck at the bottom of the league tables, according to the committee's Conservative chair, Neil Carmichael.
"We have significant concerns about the performance, accountability and expansion of multi-academy trusts," said Carmichael. "While some MATs are producing excellent results and making a valuable contribution to our education system, a considerable number are failing to improve and are consistently at the bottom of league tables.
"MATs have emerged from the government's plan to increase the number of academies but policy and oversight have been playing catch-up. Only time will tell if MATs are more successful than local authorities in tackling under-performance and supporting high-performing schools."
In a highly critical report published on February 28, MPs said there is a long way to go before ministers can demonstrate that public money given to academies is being used effectively. They called on the government to place tighter restrictions on the growth of trusts, some of which have suffered after expanding too quickly.
The committee said there is not yet sufficient evidence to support large-scale expansion of the policy as envisaged by ministers, and urged the government to allow local authorities with a strong track record in education to set up their own MATs.
Amid growing alarm about school funding, the report also raises concerns about the capacity of the Department for Education (DfE), and the Education Funding Agency, to cope with the additional pressure any significant expansion of MATs would impose on their ability to oversee school finances. The number of MATs in England has increased from 391 in 2011 to 1,121 in 2016.
Kevin Courtney, general secretary of the National Union of Teachers, said the committee report would be uncomfortable reading for the education secretary, Justine Greening, and her team.
"No other advanced economy has deregulated education to the extent that the government has cut loose schools in England," he said. "It is clear that this is negatively impacting on children's education and that public money is being wasted."
The report also found that MATs are not sufficiently accountable to parents and the communities they serve, and it expressed concern about small rural schools and "untouchable" schools with poor records that find it hard to attract a strong sponsor.
Richard Watts, chair of the Local Government Association's children and young people board, said: "With 91% of maintained schools now rated as either outstanding or good by Ofsted, now is the time for government to recognise councils as its education improvement partners.
"Schools should be given the freedom to choose, in partnership with parents and councils, whichever structure is most appropriate for local children, and if that means councils setting up their own MATs then they should be able to do so."
The DfE insisted that oversight and accountability for academies and MATs is more robust than for local authority maintained schools.
"Where an academy is failing to reach the standards we expect, action is taken including transferring schools to new trusts," a spokesperson said. "We are already developing a 'growth check' to ensure good trusts only take on new schools when they are ready and it will not impact on the education of the children they are already responsible for.
"Local authorities are already able to be part of a MAT with up to a fifth of its board having links to their local authority. We encourage all trusts to work collaboratively and the best already do so but maintaining their independence is a crucial part of encouraging the innovation that has driven up standards in so many schools."
Malcolm Trobe, interim general secretary of the Association of School and College Leaders, said: "The growing number of MATs is part of a developing system and there are challenges which need to be addressed. However, the early signs we are seeing suggest that there are significant benefits in schools collaborating either through MATs or federations of maintained schools."
Don't forget to follow us on Twitter, like us on Facebook, or connect with us on LinkedIn!