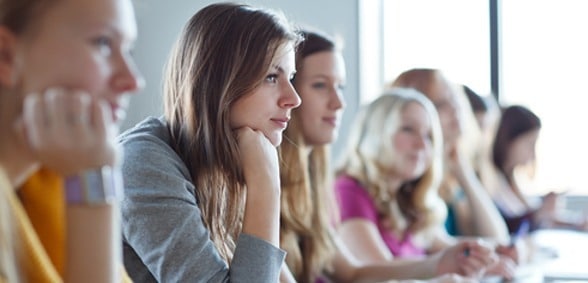 A consultation got under-way February 6 over proposals which would create the first Multi-Academy Trust of its kind in the country.
Ninestiles Academy Trust and The Sixth Form College Solihull plan to merge in a new pioneering partnership.
The College proposes to convert to an academy in order to merge with the Trust. Catering for students aged from three to 19, it would be the first Multi-Academy Trust of its kind to incorporate a sixth form college.
Martyn Collin, Interim CEO at Ninestiles Academy Trust, said: "This consultation process is vitally important in order for us to fully gauge people's views on what is one of the biggest developments the Trust has planned to date.
"Improving the quality of teaching and educational outcomes for the children and young people we serve in Birmingham and Solihull is the key motivation for this proposal.
"The aim is to create a Trust which will boost both the aspirations and attainment of those living in our communities.
"We want to offer young people and their families access to the best possible education at each and every level, from pre-school to post-16.
"A new Trust would bring together the existing and complementary strengths of the Trust and College to create an 'all-through' expertise which would drive and sustain academic excellence.
"Together we would be able to accelerate progression, giving families confidence and continuity within an education experience that supports the development of their children at every crucial step."
Paul Ashdown, Principal at The Sixth Form College, Solihull, said: "Over the past few years I have been working hard to secure the long-term future of the College.
"This is a bold step, with significant advantages which I strongly believe will help to secure the services, ethos and provision we all hold dear.
"I fully and whole-heartedly support the proposal and I am confident it will create a more financially sustainable and robust organisation, which will be able to offer both staff and students more security and improved quality.
"I believe Ninestiles Academy Trust is the perfect partner for the College, particularly with its strong inspection records, Teaching School and National Support School status.
"We have been working in close partnership with the Trust over the past two years and share a strong commitment to providing truly outstanding education for all parts of our community.
"Together, we have the opportunity to become one of the very best educational Trusts in the country."
Ninestiles Academy Trust currently comprises of seven schools across Birmingham and Solihull – Ninestiles An Academy, Erdington Hall Primary School, Lyndon Secondary School, Pegasus Primary School, The Oaklands Primary School, Yarnfield Primary School and Cockshut Hill School.
The Trust and College first began talks to merge in early 2015 and the Government later recommended they join together following a review of Further Education in Birmingham and Solihull.
The College and Trust jointly submitted a formal application to the Department for Education after their Governing Bodies unanimously voted in support of the merger in December 2016.
The six-week consultation ends on March 20th and will include a number of drop-in sessions being held for parents, pupils, staff, stakeholders and the community.
Don't forget to follow us on Twitter, like us on Facebook, or connect with us on LinkedIn!