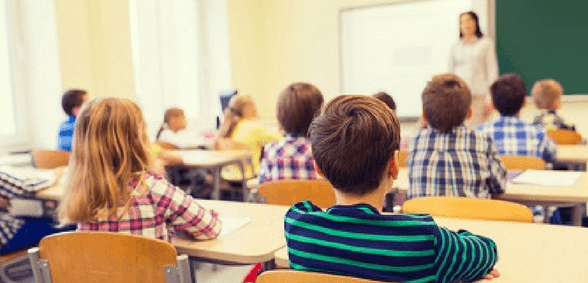 CREDIT: This story was first seen in Tes
New data shows that three out of 10 teaching assistants are interested in training to be a teacher, Tes reports.
Nearly a third of teaching assistants have a degree and are interested in qualifying as a teacher, survey results suggest.
The findings comes as the profession faces a recruitment crisis – and as schools are increasingly facing financial pressure, forcing them to cut back on the numbers of teaching assistants they employ.
The survey, conducted by Tes Institute, reveals that three in 10 teaching assistants already have a degree and are interested in qualifying as a teacher. This equates to around 122,000 teaching assistants across all English schools.
And 75% of these have at least three years' experience of working in a school.
Mary Bousted, joint general secretary of the NEU teaching union, said that teaching assistants could prove ideal trainee teachers.
"Often, teaching assistants are parents," she said. "They've got a real investment in education and they've got experience of working with children and young people. And they're obviously very committed, because they're not doing it for very much money."
But she added: "The problem is that many teaching assistants look at the job teachers are doing, and the stress involved, and decide it's not for them."
She said the traffic is often in the opposite direction: a fifth of teaching assistants were formerly teachers.
"Many teachers have made the decision to have their salary decimated – and not have the stress and overwork that teachers are currently labouring under," she said. "We need to make teaching a profession in which teachers feel in control, in which they're assessed in ways that are humane and interesting and not data-driven and didactic."
Dr Bousted is also concerned that teaching assistants who decide to become qualified teachers by taking an apprenticeship will swap "exploitative rates of pay" for "even more exploitative levels of pay".
Malcolm Trobe, of the Association of School and College Leaders, agreed that these teachers-turned-teaching-assistants needed to be courted back into the workforce.
"We need to develop more flexibility, to enable people who want a better work-life balance to work in a teaching role in a part-time capacity," he said.
Nick Brook, deputy general secretary of the NAHT headteachers' union, said becoming a qualified teacher after working as a teaching assistant was "a route that is proven to succeed".
"Many schools have grown their own talent in this way, particularly where teachers are most needed in hard-to-recruit subjects," he said. "Those who have prior experience in schools are likely to stay longer, as they are fully aware of what is involved."
He added: "Though it does require flexibility on the part of the school to enable teaching assistants – who often have ongoing financial and family responsibilities – to gain their teaching qualification while continuing to work."
Don't forget to follow us on Twitter, like us on Facebook, or connect with us on LinkedIn!