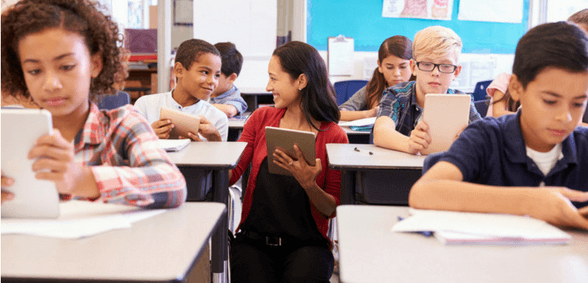 In a drive to increase awareness of the advantages of edtech, Edtech 50 Schools has launched a campaign to find out which UK schools are making the best use of technology
Edtech 50 Schools is looking for UK schools that are using education technology to make a real difference to pupils, staff and parents.
Schools can either be nominated or nominate themselves and the deadline for entries is 18 January 2019. Successful schools will be featured in the Edtech 50 Schools publication and be invited to a House of Lords reception celebrating edtech in schools.
Edtech 50 Schools is organised by the Education Foundation and CEO and founder, Ty Goddard, who said:
"It is a key moment for edtech. Earlier this year, the secretary of state for education was clear that the power of technology could provide significant support to help students learn, reduce teachers' workload and save money.
"There is great potential for edtech to help make a difference but it needs to be the right technology, implemented effectively, and with good support for staff. The Edtech 50 wants to shine a spotlight on the schools leading the way, which we hope can inspire other schools."
Edtech 50 Schools will tour some of some of the leading edtech schools in England, Wales, Northern Ireland and Scotland. The pioneering schools involved will help to launch Edtech50 Schools and spread the word across the UK.
Edtech expert and ex-teacher, Mark Anderson, joins Goddard on the tour. He said:
"I work with schools daily to help them get the very best they can from the edtech they have access to. The Edtech 50 Schools tour is about shining a spotlight on the schools in the UK that are doing amazing things every day to support, enhance and transform teaching and learning with technology to help children get the very best out of our education system."
You can nominate a school for the Edtech 50 Schools by visiting the website. After the closing date, an independent judging panel will select the top 50 schools, which will be announced in April 2019.
Don't forget to follow us on Twitter, like us on Facebook, or connect with us on LinkedIn!