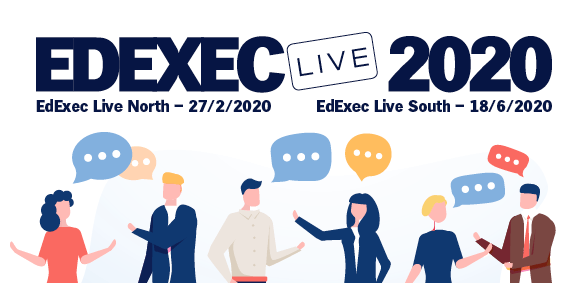 We're just a few weeks away from EdExec LIVE North on 27 February at the Radisson Blu Hotel, Manchester! Have you booked your ticket yet?
Our school business manager event happens only twice a year, and we recommend that all northern SBMs join us! It takes to take place in at the Radisson Blu Hotel in Manchester on 27 February – so why attend? Easy. EdExec LIVE North is a full day of informative seminars, keynote speakers and networking. It brings together colleagues from across the country who are looking to learn and lead – it's a creative and innovative hub where you can share ideas and gain valuable insights!
Plus, we are Education Executive – a market-leading education specialist that produces monthly publications, websites and annual events specifically for school business managers – so you know that you're in in safe hands.
Why tear yourself away from school for EdExec LIVE North?
Our seminar streams have been developed through a combination of earned expertise, experience and knowing what SBMs need in the ever-changing education climate. Plus, it's a great network opportunity, it's easy to reach for anybody in the Midlands or the north, and we'll look after you throughout the day with breaks between seminars and food and drink.
Join us in Manchester! Find all of the information for the event here!
Don't forget to follow us on Twitter, like us on Facebook, or connect with us on LinkedIn!