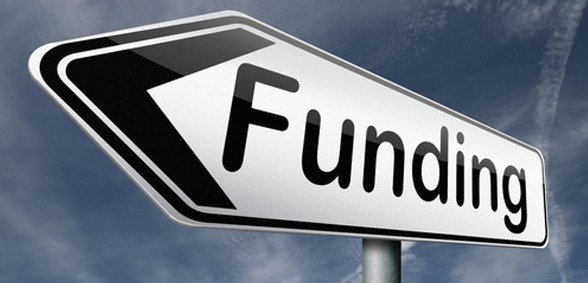 Credit: This story was first seen in the Croydon Advertiser
Croydon Council will have to borrow more than £90m to cover its costs when building new schools and creating extra school places over the next four years, the Croydon Advertiser reports.
In the council's education budget, it says it will borrow £93m from the 2016/17 financial year to 2019/20 to put on top of DfE grants totalling £65M.
This total of £158m will be used to build new schools and add about 6,000 school places to keep up with growing demand in the borough.
That money would also go towards paying for the maintenance of schools, and an education estates report says the "poor" condition of schools means £4.37m will need to be spent, of which £2.65m will go on the most urgently needed work.
This borrowing is on top of millions borrowed under previous administrations, which the council says is because of a lack of government funding.
The council has reinforced how it is relying on free schools to keep up with the growing demand for school places for children in the borough.
The borough also receives a Designated School Grant (DSG) from central government, totalling £324.69m for 2017/18, which is spread across education at schools, early years and high needs.
This is an increase of about £15m from last year because of additional funding given within the early years and high needs blocks.
It is thought £140m of the DSG will be recouped to go to academies, who are funded directly from the Education Funding Agency.
Croydon is in the 10 lowest funded Greater London authorities for DSG, getting £4,794.79 per pupil per year.
This is down on last year's £4,855.90 per pupil but the report, which went to the council's scrutiny committee last week, states it is "broadly equivalent" once funding transfers between the blocks have been factored in.
In comparison, neighbouring borough Lambeth gets £6,404.26 per pupil while Tower Hamlets tops the table in London at £6,965.12 per pupil.
Alisa Flemming, the council's cabinet member for children, young people and learning, said it is an "injustice".
Talking about Lambeth's higher funding, she said: "You can do so much more with an additional £2,000 per child and when we are looking at attainment levels and being able to implement different strategies within the classroom setting, it's something which makes a huge difference.
"You can't put a price on a child's head and say your education is more important than mine simply because of where you live."
Lisa Taylor, the director of finance, investment and risk, says the council will continue to lobby for more money.
Currently, the government is consulting on the National Funding Formula which may change the way children are funded by councils.
Under this new formula, Croydon is set to benefit, according to Ms Taylor.
"We do think Croydon will hopefully be better off under the national funding formula," she said.
However, some schools could suffer. It was not stated which schools they were in the meeting.
Don't forget to follow us on Twitter, like us on Facebook, or connect with us on LinkedIn!