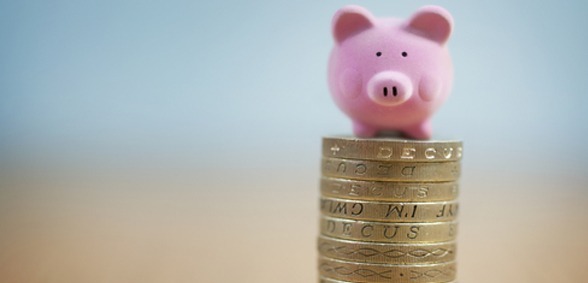 The Belfast Telegraph has spoken to Dr Graham Gault following last week's speech, in which he expressed that some Irish schools are so cash-starved they need to ask parents to pay for basic essentials like toilet paper
Last week we reported that a principal in Northern Ireland had resorted to asking parents of his pupils for support in paying for basic essentials. He has since referred to this act of begging for help as "humiliating".
Dr Graham Gault admitted he's afraid he might have damaged his reputation when addressing the Northern Ireland Affairs Committee last week.
"In many respects it was humiliating, crying for help," he said.
"It's been traumatic. I never wanted to be the story – the future of all our children is the story. This is not a position I wanted to find myself in, but the truth is the crisis is here, no matter where you look."
Gault, principal of Maghaberry Primary School, said that the level of trust his school community has in him gave him strength during his speech.
"The parents and the governors at Maghaberry have been very generous and understanding. Anyone who knows me will tell you I'm normally a quiet individual, so I have found the experience scary. I was stunned by the reaction. It has been one of solidarity.
"I wondered if I was doing the right thing: would this damage me professionally, telling the truth of the situation? But I felt I had to lay it all on the line for the sake of the children.
"I didn't want to damage myself professionally… but I have been heartened by the response of the media, the response of parents and the response of people working with me in primary education.
"What has come across is that there's a real despondency at the political inactivity. It's an extremely stressful situation for staff to have to cope with."
Gault said that, despite the solidarity received from parents and teachers alike, there has been no change politically.
"The situation is the same now as it was a week ago," he said. "There has been no movement. I can only hope that what I have said will filter through in the longer term, that people will have listened and that people want to build a better future for all our children.
"There are big questions over the distribution of money in the education system. By Year 13, a child is worth £4,481.40 to a school. Why is a child at my school worth any less? There has to be parity.
"The power is now with the voters in our community. I have given them the facts.
"Primary schools are surviving on the generosity of parents, but society can make change happen.
"I'd urge everyone, for the sake of our children, to contact their MLAs, contact the parties they vote for in each election and let them know how strong the depth of feeling is."
Don't forget to follow us on Twitter, like us on Facebook, or connect with us on LinkedIn!