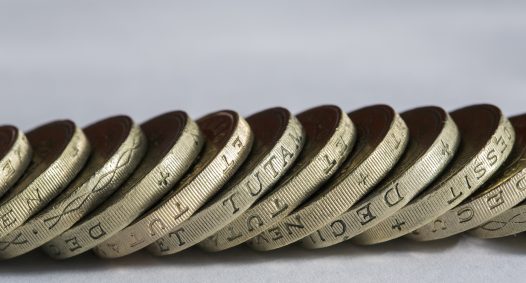 CREDIT: This story was first seen in the Public Sector Executive (PSE)
Pressure being placed on schools from heavy cuts to funding is having a detrimental effect on the quality of education in the UK, a survey published by two teachers' unions has revealed.
The Public Sector Executive (PSE) reports that the warning comes just a week after the government announced a £2.4bn investment to go towards creating more school places and improving the country's quickly deteriorating estate.
Education secretary Justine Greening claims that the money will build a fairer society and ensure that every young person fulfils their potential.
Previously, the Public Account Committee warned that the government was in denial about how badly schools are being affected by constant cost-cutting measures, as it warned that pupils could be put at risk if Whitehall fails to act.
Today's survey conducted by the Association of Teachers and Lecturers (ATL) alongside the National Union of Teachers (NUT) has warned that, in the words of one teacher "the ethos of the school has changed from being based on a family atmosphere to being driven by cost-cutting".
Of the 1,200 teachers and school staff who responded to the survey, over three-quarters (76%) said that their school's budget had gone down this year compared to last year, and a huge 93% claimed they were pessimistic about their school's funding over the upcoming three years.
Half of all respondents also reported that their school had seen class sizes rise over the past year, going up to 70% with secondary school teachers.
Comments submitted from staff revealed that teachers were having to cope with class sizes of 35 or more, and that standards were falling as a result. One secondary teacher in the north of England even said that they had one 'master class' of 64 pupils which was: "Frankly just a lecture and the students are doing badly as I cannot help them all!"
There were also concerns raised that pupils were being given a narrower choice of subjects due to funding cuts. Over half (60%) of secondary staff said that the range of non-EBacc subjects had reduced, whilst two-thirds (64%) stated that there were now fewer vocational options. Nearly half (46%) added that spending on ICT had gone down.
Dr Mary Bousted, general secretary of ATL, said that the union's findings should make the government sit up and listen.
"Schools are already struggling to make ends meet and children are already losing out," she warned. "But government underfunding means this will get much worse, since in two years' time schools will have to make savings of more than £3bn a year.
Dr Bousted continued by saying that unless the government finds more money for schools quickly, children will have "severely" limited choices at school, and those from poorer backgrounds will see even less opportunities as parents may struggle to provide the resources that schools cannot offer pupils anymore.
Kevin Courtney, general secretary of NUT, stated: "Parents cannot sit back and watch their children's education harmed by this bargain basement approach to schooling.
"The government must listen to the parents, MPs, head teachers, education unions and school governors who have been lobbying to say that enough is enough. More money must be found for our schools. Our government must invest in our country and invest in our children."
A DfE spokesperson said: "The government has protected the core schools budget in real terms since 2010, with school funding at its highest level on record at almost £41 billion in 2017-18 – and that is set to rise, as pupil numbers rise over the next two years, to £42 billion by 2019-20.
"We recognise that schools are facing cost pressures, which is why we will continue to provide support to help them use their funding in cost effective ways and make efficiencies. This includes improving the way they buy goods and services and our recently published School Buying Strategy is designed to help schools save over £1bn a year by 2019-20 on non-staff spend."
Don't forget to follow us on Twitter, like us on Facebook, or connect with us on LinkedIn!