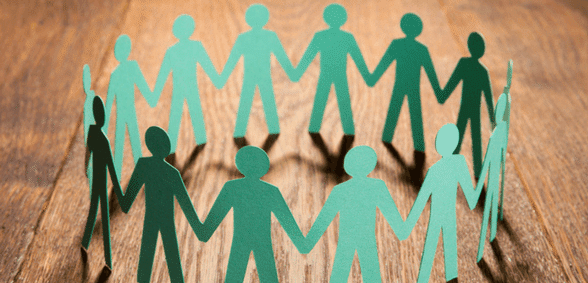 Damian Hinds has promised to help school leaders across the UK cut down on "unnecessary" workloads
Education Secretary, Damian Hinds, has pledged to help school leaders cut excess workloads and support teachers to better focus their energies in the classroom.
In a joint letter – co-signed by multiple organisations including Ofsted and the Confederation of Schools Trusts and sent to all school leaders yesterday – Hinds reiterated his commitment to clamp down on teachers' workload.
The letter cites research which shows that more than half of teachers' time is spent on non-teaching tasks including planning, marking and admin, and that workload is one of the most common reasons that teachers leave the profession.
To combat this, the Hinds has committed to supporting school leaders to help deal with all "unnecessary" workloads and make better use of technology to simplify data systems.
He said: "Many teachers are having to work way too many hours each week on unnecessary tasks, including excessive time spent on marking and data analysis. I want to make sure teachers are teaching, not putting data into spreadsheets. That's why I am stopping my department asking for data other than in the school's existing format.
"I am united with the unions and Ofsted in wanting teachers to do less admin. I have a straightforward message to head teachers who want their staff to cut right down on collecting data to be able to devote energies to teaching: I will support you. Frequent data drops and excessive monitoring of a child's progress are not required either by Ofsted or by the DfE."
As part of his pledge, Hinds has committed to:
Only asking for pupil attainment data if a school is at risk of failure, above that which is collected for national assessments, if a school is failing;
Requesting data in a school's existing format, where possible, to avoid duplication;
Stopping the introduction of resits for year 7 pupils, which would have generated extra workload for teachers;
Providing practical tools for schools to manage pupil data more effectively, including guidance on how to log incidents of poor behaviour in a simpler way, which the report found can be very burdensome for teachers;
Giving guidance to head teachers on how to conduct teacher appraisals and the use of pupil targets and attainment data.
In addition to the commitments announced today, the DfE will be conducting research into the burdens of reporting in schools and the use of technology to support data collection, in order to discover the most effective uses of technology to make data systems work for teachers.
Ofsted has also accepted the recommendations of today's report in full.
Don't forget to follow us on Twitter, like us on Facebook, or connect with us on LinkedIn!