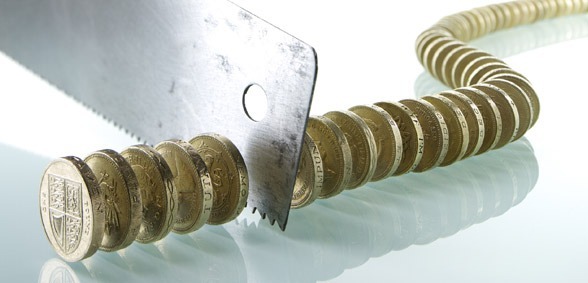 A recent report finds that nearly 60% of local authorities in England have seen a real-terms fall in spending on low-level mental health services. Local authority spending on these services, meanwhile, ranges from £5.32 to £17.88 per child – experts warn this postcode lottery is leaving pupils at serious risk
The report Early access to mental health support was published last month by Anne Longfield, the children's commissioner for England. It looks at the amount spent on 'low-level' mental health support for children in England, including preventative and early intervention services for treating problems like anxiety, depression and eating disorders.
These 'low-level' services – such as support provided by school nurses or counsellors, drop-in centres or online counselling services – are vital for offering early help to children suffering from mental health problems and can often prevent conditions from developing into more serious illnesses.
The report reveals that local areas – which included both local authorities and NHS spending – allocated a total of £226 million for low-level mental health services in 2018/19 – just over £14 per child. Wide variations between areas in how much funding is available were noted.
The top 25% of local areas spent at least £1.1 million or more.
The bottom 25% spent £180,000 or less.
While the total reported spend on low-level mental health services across all areas in England increased by 22% between 2016/17 and 2018/19 in cash terms, and by 17% in real terms, over a third of areas around the country still saw a real-terms fall in spending – with nearly 60% of local authorities seeing a real-terms fall.
Where spending has fallen, this has often been driven by reduced spending by local authorities.
In 2018/19, spending per child was higher in London and the north east, but lower in the east midlands, the east of England and the south east.
In London, local authority spending per child on low-level mental health services was £17.88 per child, compared to only £5.32 per child in the east of England.
'Postcode lottery'
"This report reveals, for the first time, the postcode lottery facing the increasing number of children suffering from low-level mental health conditions like anxiety and depression. It is extremely worrying that a third of local areas in England are actually reducing real terms spending on these vital services," said Longfield.
"The children I speak to who are suffering from conditions like anxiety and depression aren't asking for intensive, in-patient, therapeutic treatment – they just want to be able to talk to a counsellor about their worries and to be offered advice on how to stop their problems turning into a crisis.
"The NHS Long Term Plan has made children's mental health a top priority, but it won't succeed unless children with low-level mental health problems are offered help quickly and early. Local authorities are under huge financial pressure, and many are doing a good job, but those which are spending barely anything on low-level mental health cannot continue to leave children to struggle alone."
Pupils 'at serious risk'
Responding to the report, the NAHT said pupils with poor mental health are struggling to learn and are at serious risk. "NAHT members report a system in crisis, where unsupported children and young people are, at best, struggling to learn and, at worst, at serious risk. Schools refer children to specialist mental health services when they have legitimate concerns, but our members believe that the current thresholds for intervention are too high and waiting times for support and treatment are too long," NAHT president Andy Mellor said in a letter to the prime minister.
"Early intervention is vital when it comes to mental health. A joint survey by NAHT and ITN showed that more than 87% of school leaders have had to re-refer the same pupil to children's social care after an initial referral was rejected. Problems don't just go away when a child is denied help – they only get worse. If a teacher who sees a child every day is concerned enough to refer a child for help, they must be taken seriously," added Paul Whiteman, general secretary of NAHT.
"We believe that all schools should be able to access high quality mental health support. All the evidence and experience shows that being able to address problems early – and equip children with the skills to cope with challenges – has an enormously beneficial impact over the longer term and can help prevent adult mental ill-health," said Dr Patrick Johnston, director of learning and practice at children's mental health charity Place2Be.
Don't forget to follow us on Twitter, like us on Facebook, or connect with us on LinkedIn!