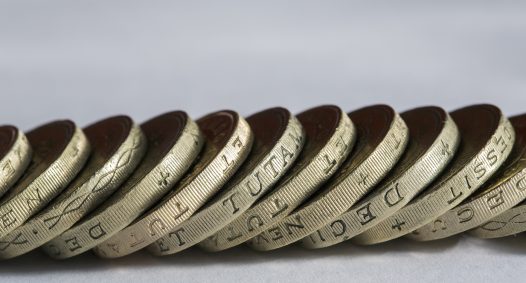 CREDIT: This story was first seen in devonlive.com
An East Devon primary school has taken a drastic and controversial decision to teach children from different year groups together due to funding cuts, devonlive.com reports.
Lympstone Church of England Primary School has told parents details about new class structures which it will introduce this September at a meeting on Wednesday afternoon. Parents have been told that despite attempts to bring fairer funding to Devon's schools, Lympstone will be losing around £62,000 due to national cuts to education funding.
While other schools in similar situations have announced staff redundancies, mostly among admin and teaching assistant posts, Lympstone primary is opting to no longer teach children in set age group classes from reception to Year 6.
The decision has sparked much anger among parents who believe their children's education and happiness will suffer. It is believed some are even threatening to pull their children out of the school if the changes go ahead.
Mark Bradford, whose eight-year-old son is a pupil at the school, said: "They are merging all the years to cut down on one classroom because of budget cuts. Losing that amount of money is a lot to a small school.
"In September, only half of a class will go up and the other half will be left behind and this might have serious implications on education and class sizes will almost certainly be bigger. No matter how they phrase it to parents and children it will be seen as the less able being left behind and the more able going up to the next class.
"There has been no discussion with parents about how to save money. I believe there are other option that could be considered one of which would be to lose teaching assistants and some parents might see that as preferable to what has been decided.
"They are losing a teacher through natural wastage and although it's not nice for people to lose jobs, we never had teaching assistants when we were at school. Lots of parents are very, very distressed about it and are threatening to take their children to other schools. The whole thing is very distressing.
"Education and health is going to be a political hot bed and East Devon MP Hugo Swire has a lot to answer for because these cuts are draconian. It seems it is the small schools are being hit the hardest.
"I would love to know the amount of per head spending in Devon schools compared to other parts in the country as I believe this to be much lower."
The school currently has around 188 pupils who are taught in seven classes. Its budget has lost close to £30,000 this financial year, but with inflation and rising costs, the hit to the school is closer to double that, parents have been informed.
It has resulted in a decision to amalgamate year groups into six classes from seven to prevent a deficit which it is not allowed to have. The school previously went from having six mixed year group classes to seven in 2011.
Headteacher Emily Mellor said that the decision is a return to what the school's structure had been before.
"We've a very talented and dedicated team of teachers and teaching assistants, most of who have previously worked very effectively with amalgamated year groups, as was the norm here just a few years ago," she said. "Many of our children and their families were part of that structure.
"All children will continue to be taught the correct curriculum for their age group, and teachers will work individually with them at their levels of ability.
"Classes will be split based on the learning and emotional needs of each individual child. And our resources will enable children to benefit from more one-to-one support providing a little more nurture or challenge where it's needed. We'll have a rolling programme of work to ensure that children do not repeat texts and topics.
"We've written to parents and invited them to a choice of daytime or evening meetings to talk about the proposed changes, and parents are able to call me with any general enquiries."
She added: "We're grateful of the support that many parents have shown. Ofsted have rated us as a 'good' school with strong leadership, and I believe that we are extremely well placed and committed to providing the very best education and life experiences for all of our pupils. We're excited about making these changes work."
In a recent newsletter to parents the school said the finer details of the plans were yet to be decided.
It said: "I totally understand and appreciate the concerns that some of you may have and can not necessarily alleviate those until you have seen the new structure in action for yourselves."
The newsletter added: "All children will still have the opportunity at break and lunchtime to play with whoever they choose, and we will continue to focus on whole year groups and school events to ensure that children mix as much as possible with each other.
"I would urge you to support your child by refraining from having conversations regarding this matter in front of them."
Don't forget to follow us on Twitter, like us on Facebook, or connect with us on LinkedIn!