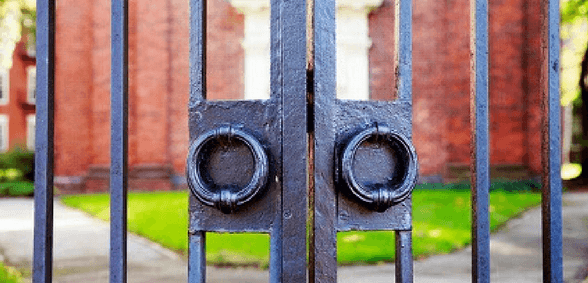 DfE announces 33,000 new school places created across the country as number of free schools opened since 2011 passes 500
As the new academic year starts, 52 free schools have opened their doors to students for the first time. The new free schools take the number of free schools opened since 2011 to over 500, which the DfE say means that more than four in five of local authorities now have at least one free school in their area.
Primary, secondary, all-through schools and sixth form colleges are all included in the new-openers – with some tailored specifically to technical education, including new UTCs and a number of schools for pupils with special educational needs and disabilities.
Parliamentary under secretary of state for the school system, Lord Nash, said: "We need schools that offer every child the best possible education, and free schools have shown that they can provide that across the country. They were among the top-performing schools in recent GCSE and A level results and almost a third are rated outstanding by Ofsted – the most successful category of non-selective state schools.
"These 52 new schools will provide much-needed places and encourage innovation, driving up standards and ensuring even more parents have the choice of a good school place for their child."
The New Schools Network director, Toby Young, joined Lord Nash's in his enthusiasm, saying, "It was fantastic to see so many free schools doing well in this year's GCSE and A level results and I am confident that many of the new schools opening this year will also be among the country's top performers in due course."
However, Dr Mary Bousted, joint general secretary of the National Education Union, offered a more balanced opinion on the DfE's announcement: "New schools opening at the beginning of the school year should not be anything remarkable. It should be a matter of routine that local authorities open new schools, where and when they are needed, as part of a joined up and democratic process to meet the needs of communities.
"The free schools policy is exactly the opposite of this. It's a highly centralised, unaccountable, bureaucratic and ultimately ineffective programme that is putting existing schools at risk, creating uncertainty for pupils and further fragmenting our education system.
"Last week the Local Government Association released an analysis of DfE figures, which showed that 125,000 children face missing out on a secondary school place by 2022/23. There is an urgent need for school places, which the free school policy is simply failing to deliver.
"The government's commitment to the programme flies in the face of all the evidence and is a huge waste of resources. Free schools have opened where new school places are not needed, in many cases having a detrimental impact on existing schools. A total of 19 free schools have closed since the programme began, at huge cost to the taxpayer.
"This latest announcement includes new University Technical Colleges (UTCs) and studio schools. These models of new school have serious failures, with a recent report by the think tank IPPR concluding that they are "failing to meet their own stated aims". It recommended that no new studio schools should be opened and that the UTC model should be fundamentally reformed.
"The government should hang its head in shame over its free school policy, which has been an abject failure, even on its own terms. Yet somehow the policy limps on with yet another damp squib of an announcement. The Government must abandon this policy and restore the right of councils to open new schools, while providing them with adequate funding to allow them to do this."
Don't forget to follow us on Twitter, like us on Facebook, or connect with us on LinkedIn!