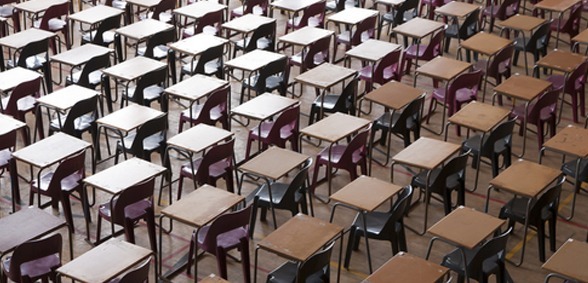 As reported by The Guardian, the Department for Education has stated that it will press on with its plans to test reception-aged children and is looking for primary schools to volunteer
Despite opposition from the country's largest teaching unions, the Department for Education is pushing on with its plans to test four and five-year-old school children.
The DfE is looking for primary schools to volunteer to be part of the reception baseline assessment pilot. It aims to introduce the new measure from September 2020.
The aim is to gauge the children's level of ability in communication, basic literacy and maths during the first weeks of reception year.
Schools minister, Nick Gibb, said: "The reception baseline assessment is a hugely important step forward in ensuring that we can fairly and accurately measure how effectively schools are helping children to progress while helping to reduce the burden of assessment for teachers."
Teaching unions plan to continue challenging this move, believing that these children are far too young to be tested, creating stress and probably only reaping unreliable results.
Delegates at the National Education Union's (NEU) national conference were told the proposed assessments were "expensive, damaging and immoral".
Kevin Courtney, joint general secretary of the NEU, said: "Schools minister Nick Gibb claims that making all four year olds take a baseline test as soon as they enter school will provide a 'fair and accurate measure' of their attainment.
"This is completely misleading. Mr Gibb has been told by an expert panel of the British Educational Research Association that testing four-year-olds will not produce reliable results, and that the case for baseline testing has not been made.
"Baseline testing is a waste of teachers' time and public money. The government should listen to what teachers, school leaders and education experts are saying: it is time that they stopped thinking that the answer to problems of assessment and accountability is to introduce new tests.
"Given the workload crisis and the uselessness of this test many schools will not sign up to Mr Gibb's pointless pilot, and the NEU will support them in that decision."
Don't forget to follow us on Twitter, like us on Facebook, or connect with us on LinkedIn!