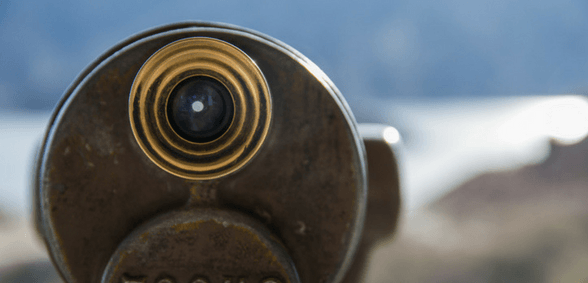 CREDIT: This story was first seen in Tes
Move comes amid growing fears about the financial health of the academy sector, Tes reports.
Academy trusts will have to give the Department for Education budget forecasts for the next three years to provide reassurance that they are 'planning ahead'.
The move comes against a backdrop of growing concerns about the financial health of the academy sector.
In January, DfE permanent secretary Jonathan Slater told the Commons Public Accounts Committee that he expected more academy trusts to go into deficit.
In the same month, an annual review of academy financial accounts by accountants Kreston Reeves warned that the sector could be "on the verge of insolvency" within two or three years unless the government gave it extra support.
Academy trusts currently only have to let the DfE know about their financial forecast one year ahead.
The idea of requiring them to give the department three years of information was mooted last June by Peter Lauener, the then-chief executive of the Education and Skills Funding Agency (ESFA), in a letter to academy accounting officers.
Today, a letter from Mr Lauener's successor, Eileen Milner, confirms that the agency is going ahead with the requirement, although she acknowledges that it will create "additional work for trusts".
Assessing 'the financial health' of academy trusts
She says: "This data will enable us to better assess the financial health of the sector and will support the vitally important financial planning by trusts."
Academy trusts will be asked to provide details of income and expenditure, as well as some capital spending and "non-cash elements".
Ms Milner adds: "Whilst this inevitably creates additional work for trusts, it is essential that trusts are planning ahead. We anticipate that in most cases the data required will be readily available from trusts' own internal plans."
The change will be brought in this year, and the budget forecast return must be submitted by July 30.
Kevin Courtney, joint general secretary of the National Education Union, welcomed "greater scrutiny of the financial health of the academy sector in order to avoid a repeat of the situation we saw at the Wakefield City Academies Trust whose collapse let down its 21 school communities".
However, he said that it was "increasingly difficult" for academies and non-academies to plan ahead because of financial pressures they face, and added: "There simply isn't enough money in the school system and unless and until government recognises this to be the case, more schools will find themselves running a deficit and in danger of insolvency."
Ms Milner also highlights plans to crack down on academy trusts that do not submit their financial information in time.
She says that for 2016-17, over 90% of accounts returns and 95% of financial statements were submitted on time.
In September, the ESFA will publish a list of trusts that "do not submit by the deadlines for two or more of the annual financial returns in any year".
Don't forget to follow us on Twitter, like us on Facebook, or connect with us on LinkedIn!