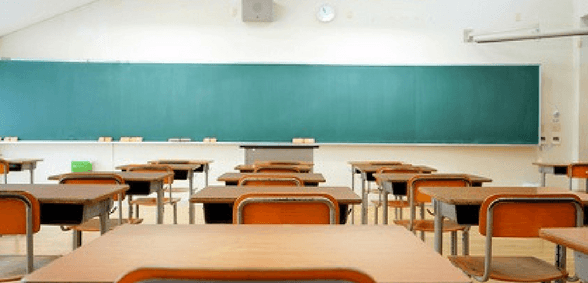 According to the BBC, 16 grammar schools in England have won £50m in funding to create more places
A group of grammar schools have received funding to create hundreds more places.
The DfE will hand £50m worth of its selective school expansion to allow 16 grammar schools to accommodate 4,000 additional pupils.
The schools make up 10% of England's 163 grammar schools, and all of them have to make the appropriate changes to their admissions to allow better access for disadvantaged children.
The 16 schools expanding are:
Altrincham Grammar School for Boys (Trafford)

Bournemouth School (Bournemouth)

Bournemouth School for Girls (Bournemouth)

Chelmsford County High School (Essex)

Colchester County High School (Essex)

Colyton Grammar School (Devon)

John Hampden Grammar School (Buckinghamshire)

Kendrick School (Reading)

Lawrence Sheriff School (Warwickshire)

Queen Mary's Grammar School (Walsall)

Queen Mary's High School (Walsall)

Sir Thomas Rich's School (Gloucestershire)

Sir William Borlase's Grammar school (Buckinghamshire)

St Michael's Catholic Grammar School (Barnet)

Rochester Grammar School (Medway)

Wolverhampton Girls High School (Wolverhampton)
While the creation of new selective schools has been illegal since 1998, they are being encouraged to grow larger.
Damian Hinds said selective schools are part of the country's education system, and that they remain popular with parents.
"So, it is right that when there is need for more places in an area, these schools should be able to expand – as other schools can – to enable as many children as possible to benefit," he said.
"I have always been clear that selective schools will only be able to expand if they meet the high bar we have set for increasing access for disadvantaged children – and all of these schools have done that."
Chief executive of the Grammar School Heads Association Jim Skinner welcomed the news, saying: "The large majority of selective schools now prioritise access for disadvantaged pupils, which is backed up by outreach and partnership work with local schools," he said.
"Selective schools are therefore well placed to contribute to meeting the ongoing need for more school places and supporting high quality education provision elsewhere."
Don't forget to follow us on Twitter, like us on Facebook, or connect with us on LinkedIn!