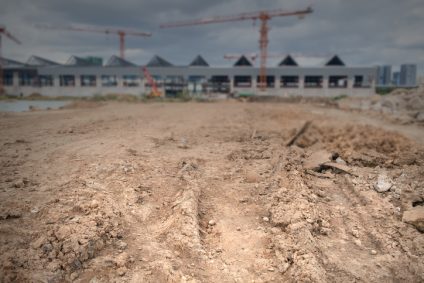 CREDIT: This story was first seen in TES
The head of a new company designed to help the government deliver its promise of 500 new free schools has pledged to "operate at pace", TES reports.
Last month, the National Audit Office warned that the government was "paying a premium" for some free school sites, with 20 exceeding their official valuation by more than 60%.
MPs on the Public Accounts Committee this month also heard that two-thirds of free schools open on temporary sites.
The government's 2015 election manifesto said that "over the next Parliament, we will open at least 500 new free schools".
The Department for Education today officially launched LocatED, a public property company, which aims to "secure the right sites, at the right price".
LocatED's chief executive Lara Newman said: "We understand the scale of the challenge and the property landscape. LocatED has the expertise and will operate at pace to negotiate with multiple partners across the private and public sector.
"We work directly with landowners, agents and developers to secure sites for new free schools, whilst ensuring the best value for the taxpayer."
It will have a £2bn budget, and will also help find sites for the 110 extra free schools the chancellor announced in this month's budget. The government expects these to include new grammar schools.
LocatED's board chairman will be Michael Strong, who is a non-executive director of NHS Property Services, which has a portfolio of 3,500 buildings representing about 10 per cent of the NHS estate.
Peter Lauener, chief executive of the Education Funding Agency, said finding a site was "the main challenge" for many free school trusts.
He added: "The establishment of LocatED places this challenge in the hands of a specialist team of commercial property professionals."
The DfE said LocatED has a "multi-disciplinary team with specialist skills and extensive property sector experience who will negotiate complex deals with multiple partners across the private and public sector to get the best possible value for money for the taxpayer".
Mary Bousted, general secretary of the ATL union, said: "The government has finally recognised that the expansion of the free schools programme has got out of hand and well over budget, but LocatED would not have been needed if the government had allowed local authorities to have the control over the planning for the additional school places that they need.
"We hope that LocatED will behave more responsibly with tax payers' money when purchasing land and buildings for the new schools that we need."
She also called for feasibility studies and "meaningful consultation exercises" with local communities and councils before any free school is opened.
Don't forget to follow us on Twitter, like us on Facebook, or connect with us on LinkedIn!