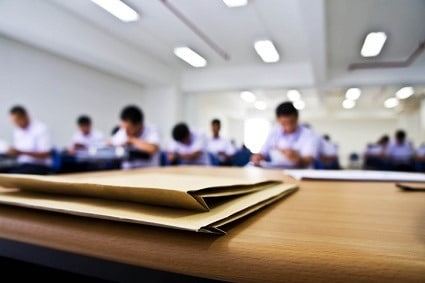 As reported by The Guardian, the DfE is set to make available a new category of advanced technical qualifications
The DfE is set unveil a new category of higher technical qualifications (HTQs).
According to Damian Hinds, the move is partially intended to overcome the 'snobbery' of middle-class parents who may look down upon technical qualifications.
The new qualifications will act as a mark of quality assurance for a variety of advanced STEM-related courses.
The education secretary said that England is falling behind other countries with technical qualifications.
Only one in 10 people hold them in England, while one in four do in Germany.
Hinds blamed this cultural attitudes and "a mixture of low awareness and complexity in the market".
"Fundamentally, I do think in public policy terms, in parliament, in the media, in general, there is a danger we do talk about technical and vocational education in terms of other people's children, which is something you don't get in Germany," Hinds said.
"If you look at the UK internationally, we aren't short of people doing degrees, compared with other leading nations, but we are short of people doing these kinds of high-level qualifications.
"We know that the shortage of higher level qualifications account for a lot of the strain in the employment market, for technician roles.
"And we know from an individual's point of view, a good qualification in STEM subjects can boost your earnings more than doing many degrees.
"And in terms of the time taken, you can do one of these qualifications often in less time than it takes to do a traditional bachelors degree.
"But to promote it we need to make sure it's understandable and everyone can have confidence in the quality of what's on offer.
"It's very possible that there are people currently doing university degrees who could be doing one of these qualifications instead."
The HTQ status will be given to what are known as level four and five qualifications, which sit between A-levels at level three and bachelor degrees at level six.
Don't forget to follow us on Twitter, like us on Facebook, or connect with us on LinkedIn!