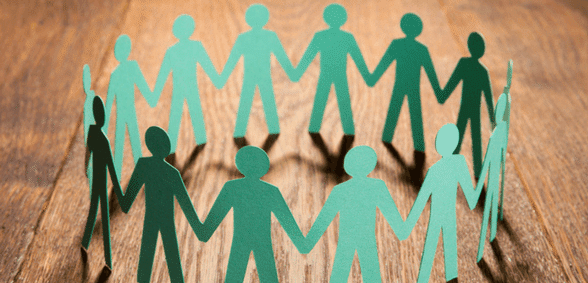 A controversial new addition has been made to a DfE guidance document, stating that teachers shouldn't express views on political matters
According to The Guardian, the Department for Education (DfE) has issued a warning to school staff that they should not express their own "political views."
A revision added to the Staffing and employment advice for schools document states:
'All staff have a responsibility to ensure that they act appropriately in terms of their behaviour, the views they express (in particular political views) and the use of school resources at all times, and should not use school resources for party political purposes.'
This warning was first reported by Schools Week.
A DfE spokesperson said: "Headteachers have long had a legal responsibility to provide a balanced presentation of opposing views when teaching political or controversial subjects.
"This update simply brings this guidance in line with the law, which makes clear that headteachers and local authorities must not promote partisan political views in school."
However, Jules White, a headteacher behind the Worth Less? national group of school leaders that has organised critical letters on funding, said:
"If expressing political views is about biased and ill-judged grandstanding by heads and teachers, then I fully support the DfE's views.
"If, on the other hand, the DfE wishes headteachers to be gagged as they simply tell the truth about the financial and teacher supply crisis that our schools are facing then this is unacceptable.
"I will continue to lead our campaign and speak out in a reasonable and considered manner on behalf of colleagues and the children and families that we serve."
Angela Rayner, the shadow education secretary, added that, "The Tories are trying to ban teachers from whistleblowing when schools cuts bite into our children's education. They may hope to silence teachers, but they can't get away from the fact that they will have cut £3bn from school budgets by 2020.
"If the government wants to know why teachers are publicly criticising them, they need only look at their own record of broken promises. They even cancelled their 'guarantee' that every school would receive a cash increase.
Geoff Barton, general secretary of the Association of School and College Leaders, commented it would be unlikely to deter teachers from campaigning for what they believe in.
"It is perfectly reasonable for school leaders and teachers to be able to articulate their concerns… and it is clearly in the public interest for them to have a voice. You cannot disenfranchise 450,000 teachers from talking about education."
Don't forget to follow us on Twitter, like us on Facebook, or connect with us on LinkedIn!