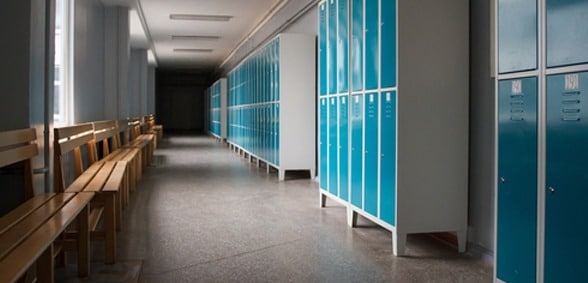 The latest PAC report shines a spotlight on the issues inherent in the conversion of schools to academies
A new report by the Public Accounts Committee (PAC) – entitled Converting schools to academies – shows that the Department for Education has rushed the conversion of many schools into academies.
The report explains it is often the case that minimal attention has been paid during the process, and that the government has failed to learn its lesson despite several high-profile academy failures.
MPs discuss in the PAC paper that one issue appears to be a serious lack of clear direction when it comes to converting schools to academies, with the process being described as "fragmented and incoherent". The support offered to struggling schools has also been found to be sub-optimal.
The report further reveals that the switch from school to academy often has a serious monetary impact on local authorities, which can then impact the authorities' ability to support other schools. Academies which fail are even more costly.
Additionally, placing children in schools becomes more challenging in academy-saturated areas, the PAC says.
The Association of School and College Leaders weighed in on the release of this information; general secretary Geoff Barton said:
"It is clear from the findings of this report that the government has failed to provide sufficient safeguards and a coherent strategy in overseeing the biggest structural change in the history of the state education system.
"This has resulted not only in high-profile failures but a fragmented system in which oversight, as the PAC points out, is confusingly complex and burdensome, and schools are left in limbo because of a shortage of sponsors in some areas.
"Despite these circumstances, however, there are very many good academies across the country working tirelessly to give their students the very best education possible, and we need to be careful that the discourse about academies doesn't become corrosive.
"Schools are schools, whether they are maintained or academies, and they share the same successes, challenges and experiences as one another.
"What all of them should be able to expect from the government is the strategic oversight and support that is necessary to make any system effective."
Paul Whiteman, general secretary of NAHT, added:
"It's generally accepted now that the government's reforms to the structure of the school system have created just as many problems as it has aimed to solve. Amongst other things, there's a palpable lack of oversight on key issues and in important areas of the country.
"This report picks up on some of the key concerns created by the government's rush to academise. Finding sufficient school places for our growing school population is becoming much harder because local authorities have the responsibility to oversee this but no control over academy admissions policies. It is clear that we need a new strategy to guarantee enough school places for every child, particularly in secondary schools.
"Many have questioned the validity of the government's academy programme and they will continue to do so whilst the government demonstrates such a poor grasp of the realities of the system it has created. This does no favours for the dedicated leaders of academies, their staff and their pupils, all of whom are working hard, trying to make the best of it in real time whilst the government slowly catches up.
"The report also concurs with NAHT's view that the arrangements for oversight of schools are fragmented and incoherent, leading to inefficiency for government and confusion for schools. NAHT's Commission on Accountability has been established to consider an alternative approach to accountability and we hope that this PAC report will encourage government to heed its findings.
"Many academies are being successfully led by NAHT members. The question before us now is how we bring this mixed economy together for the greater good of the children in our care, no matter what type of school they attend."
Don't forget to follow us on Twitter, like us on Facebook, or connect with us on LinkedIn!