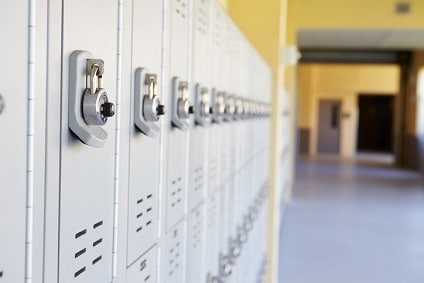 Oxford Mail has reported that the Iffley Academy – the largest special school in Oxfordshire – has received planning permission for a brand new building
A special school in Oxfordshire has been given the go-ahead for a much-needed revamp.
The Iffley Academy is the largest special school in Oxfordshire. Its premises was built in the 1960s; it is now considered dilapidated, but will be knocked down and replaced with a brand new unit.
Planning documents described Iffley as 'well beyond its natural life and no longer suitable for the modern teaching requirements of a special school'.
The academy's head teacher, Kay Willett, told the city council's planning committee that the rebuild is desperately needed for some of the "most vulnerable children in Oxfordshire".
Iffley educates around 130 children with a range of special needs between the ages of 10 and 18.
The new build will include a one-storey unit, with temporary units being replaced with a new crucifix-shaped block.
Another additional one-storey building will contain an animal welfare and horticulture centre, while a third building will include a construction workshop.
Councillors unanimously gave planning permission last week. A woodland walk and a sports area will also be built.
There were some objections regarding the impact on a nearby Grade II listed building, but the council planning officer have promised that 'less than substantial harm' would be caused by the new school.
Plans say that the new Iffley Academy building has the potential to increase the modes of transport used by people travelling to the school as well.
Its sixth form centre will remain in its original state because funding was not awarded.
Don't forget to follow us on Twitter, like us on Facebook, or connect with us on LinkedIn!