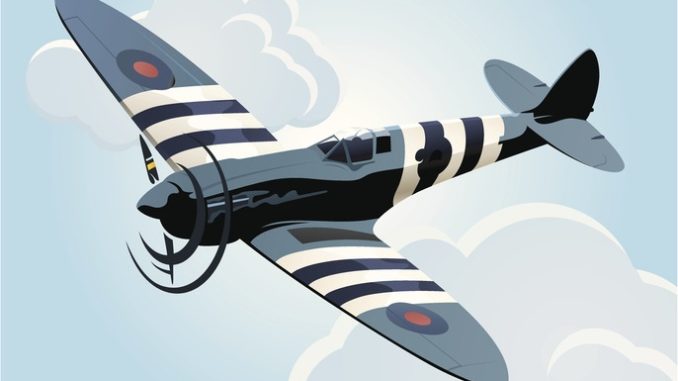 Primary school children across the UK are invited to join a virtual tea party on Thursday 7th May, marking the 75th anniversary of VE Day
Broadcast live on Discovery Education's website at 11am, the free event will bring schools and families together to commemorate the end of World War II in Europe in a special virtual celebration. 
Organised by Discovery Education, the virtual tea party will centre around a special episode of Espresso News Bites, the popular online school news programme. Featuring interviews with World War II survivors, the programme will be freely available to all children across the UK.
The special broadcast at 11am on 7th May will be the culmination of a series of exciting home-learning activities bringing World War II learning to life. Parents and teachers will be encouraged to share children's work via email and social media to see it feature in the programme and to host their own family tea parties while watching. 
Discovery Education also wants families to share photos of their tea parties on social media during the event. 
Starting this week, free World War II lesson plans, activities and printable resources will be shared daily on Twitter: @DiscoveryEdUK. From writing poems and stories to designing posters and making videos, pupils will learn about the history, geography, and social aspects of the war. They will also be encouraged to bake cakes, make bunting and design their own costumes.
Kristina Mjomark, head of curriculum content at Discovery Education said: "We're delighted to give parents, teachers and children the opportunity to mark the 75th anniversary of VE Day at home, particularly as many of the celebrations planned by schools have sadly been postponed. We want to enable as many people as we can to join our virtual tea party and celebrate on 7th May. Our free resources and lesson plans will help families to get ready for the celebration while learning about the important events of World War II."
Parents and teachers can take part in Discovery Education's special VE Day Virtual Tea Party by:
Following Discovery Education on Twitter @DiscoveryEdUK to access free daily resources and activities.
Sharing pictures and videos of children's VE Day-themed work on social media @DiscoveryEdUK or via email:

[email protected]

Hosting a tea party and watching Espresso News Bites at 11am on 7th May at www.discoveryeducation.co.uk/free-resources

 

Sharing pictures and videos of tea party celebrations on social media @DiscoveryEdUK.
Don't forget to follow us on Twitter, like us on Facebook, or connect with us on LinkedIn!