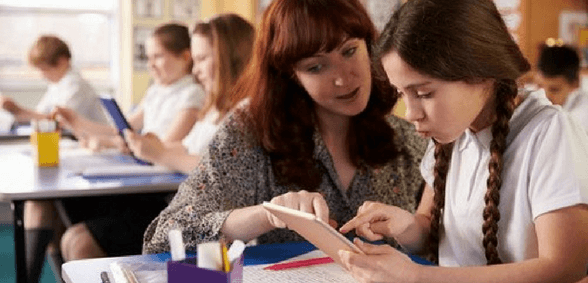 The relatively new role of MAT CEO in the education system has sparked debate about the kind of skill set needed to be effective in this challenging job
CREDIT: This story was first seen in Ambition School Leadership.
To be successful CEOs need to meet the challenges of dealing with complexity and scale and learn new technical skills and behaviours. One question often asked in the sector is, 'Do you need to have been a teacher to be an effective MAT CEO?' As part of Ambition School Leadership's 'Building Trusts: MAT leadership and coherence of vision, strategy and operations' research, they asked 19 MAT CEOs for their views. The responses were diverse, and reflected both the advantages and disadvantages of not having educator experience when moving into a leadership role.
Of the 19 MAT CEOs asked, 16 had previously worked as teachers or headteachers, and only three had not. Ten of the 19 said you do not need to have been a teacher to be an effective CEO, albeit with some important caveats. Three said that you absolutely do need to have been a teacher and three said that you need to have been an 'educationalist' to be effective (more on this later). A further three remained undecided, but saw persuasive arguments on both sides.
It was argued that, if education is a business, it's a business where the end product is well-educated young people. To be an effective CEO, you need to know what a good 'product' looks like, and what goes into making that product. Not all CEOs in business have this hands-on knowledge, but some sectors require it, and education is one of them.
In the words of one CEO, "…it's slightly different from producing baked beans."
The most common perspective we heard was, 'You don't need to be an educationalist yourself to be a good CEO; you just need one in your senior leadership team.'
These CEOs believed that perspective about what is most important can only be gained through teaching experience. They argued that understanding teaching and learning allows a CEO to make key decisions, while always putting children's outcomes at the forefront – these are the unique experiences of those who have been in the classroom.
Those who argued that you need to be an 'educationalist' to be an effective CEO echoed this sentiment, but asserted that understanding education does not require direct teaching experience. There are other pathways to gaining a deep understanding of education – for example, by working as a school business manager or in the wider education sector.
However, the most common perspective we heard was, 'You don't need to be an educationalist yourself to be a good CEO; you just need one in your senior leadership team.'
CEOs reflected on their own skills' shortfalls – for example in finance and budgeting – and acknowledged that, in order to plug this gap, they had appointed someone with a strong skill set in that area. As one CEO explained, "If I was a brilliant finance person who'd become a MAT CEO, I'd want someone really good on school improvement around me." In this scenario, the CEO from a non-education background can take direction from their educational strategist, while linking all decisions back to their over-arching vision and providing the type of challenge that leads to the best strategic decisions.
This view of the CEO's role – as being responsible for building a team that covers the wide range of skills needed to run an effective MAT – alludes to a wider point about the job: it has always been about leading people, managing teams and setting direction. Particularly in growing trusts, CEOs need to focus on vision-setting and external relations, while delegating effectively and communicating strategy to the entire organisation. One CEO observed, "Great leaders and managers know how to manage and set up an organisation and, if they distribute and delegate responsibility effectively, they can find all the answers".
However, this managerial ability needs to be coupled with an understanding of 'the complexities of an absolutely people-driven business'. Good education in schools is driven by the staff who make up the organisation, and a good CEO needs to bring a professional empathy to the constant shifts and nuances that can impact a school's performance in order to get the buy-in of headteachers and school staff.
If we accept that being a good CEO involves strategic leadership and team building, above all else, we might expect to see growing numbers of MAT CEOs from non-educational backgrounds. One passionate CEO asserted that, "There is an oversupply of very bright educationalists and an undersupply of people who know how to run an organisation effectively."
Leading businesses use effective management practices, strategic planning and know the best ways to use data to improve performance. To ensure excellent outcomes for every child, the education sector needs to keep pace, while always keeping the interests of children at the fore.
Don't forget to follow us on Twitter, like us on Facebook, or connect with us on LinkedIn!