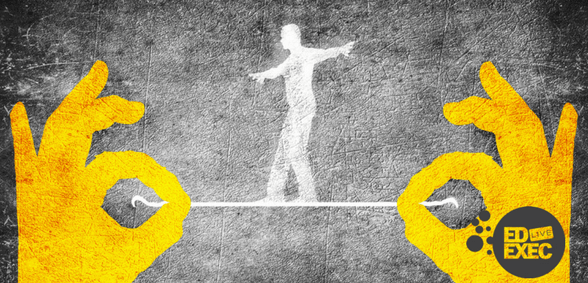 We know just how busy school business managers are and, with this in mind, we've made sure that EdExec LIVE is fast-paced and packed full of the most valuable learning to make it the best possible use of your time. Read on to find out what you can expect at our June conference – taking place in London, June 21
School's are a hive of activity and SBMs are the honey that holds it all together! From school finance to staff management and recruitment, income generation to marketing, parental communications to…play ground duty, SBMs have their hand in everything and it can be difficult to get the balance right. With a timetable chock-full of seminars and workshops created with your daily role in mind and delivered by those who have experienced your role first hand, as well as industry experts – EdExec LIVE seeks to support you and help you to strike the right balance.
You spoke, we listened
EdExec LIVE focuses on delivering relevant information, practical advice, aspirational stories and pragmatic solutions to the latest challenges and changes occurring in the sector. Sessions cover everything from finance and funding to legal advice and staff management to CPD, HR, GDPR and ICT – all delivered by a host of sector experts.
The day's programme
The content of our day is absolutely key to its success, and to ensure that the event offers you and your school the most valuable learning and insight…
The sessions on offer are plentiful, allowing you to really tailor your day of learning to your specific needs and interests
Our content is delivered by engaging and knowledgeable experts in their respective fields who have a specific knowledge of or experience in education
You book your sessions for the day in advance, which allows you to discuss options with your SLT and ensure you get the best possible value for your school
We deliberately build networking sessions into the day to ensure delegates have the opportunity to mix and learn with SBM colleagues from across the country.
View the full line-up here – seminars and speakers!
Don't miss your opportunity to book your place for our school business management and leadership event