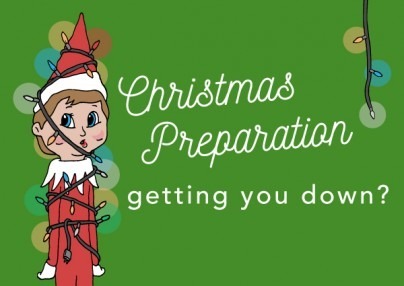 The Christmas tunes having been playing in EdExec HQ since September – and our excitement has not yet slackened! And to stoke the festive cheer, we're holding our very own EdExec advent countdown – chock-full of giveaways including tasty treats, delectable drinks, free subscriptions and even delegate places to EdExec LIVE!
If you've not entered, there's still time to get involved in the next round of giveaways! Sign-up now!
This week's winner
The EdExec Christmas countdown has been adding to the festive merriment here and now we have our very first winner! Excited much!
Congratulations to Phil Holland of Temple Grove Academy, Kent. There's some festive fizz and delectable chocolates on the way to you.
Still in it (to win it!)
If you've already signed-up, then you're automatically in with a chance to win.
This round's prize is a gift that's not just for Christmas, it's for the year! Yes, we're giving away SIX 100% FREE annual subscriptions for Education Executive, a magazine tailored to you!
Eyes peeled!
Will you be our next winner? Keep your eyes peeled for the announcement! Follow us on Twitter, like us on Facebook, link with us on LinkedIn and keep up-to-date with the latest from EdExec: giveaways, news, events and more…
Pass it on…
In keeping with the season of giving…If you have friends that like prizes? Share with your friends! To sign up, just follow the link. Simple!
And remember, we will never share your information.