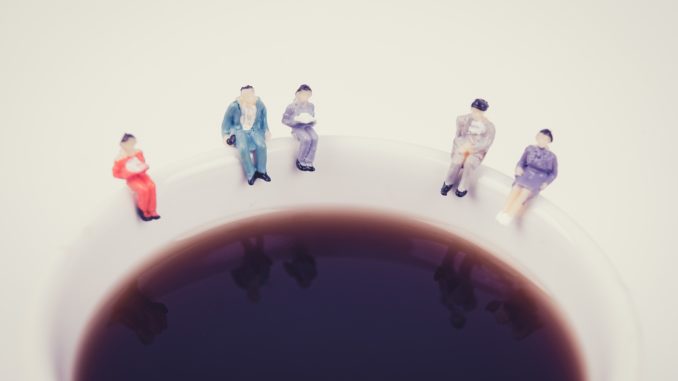 We love a good get together – we love it even more when it's packed with opportunities to learn, share experiences, mingle with like-minded individuals and topped off with good food and maybe a wee drink – time permitting of course
At present, EdExec HQ is a hive of activity as we settle into plotting and planning our 2018 reader events – Manchester, February 1, and London, June 21. We have a stellar line-up of expert speakers confirmed, presenting on a broad range of school business management areas.
Our speakers and seminars page will be going LIVE shortly – so stay tuned and stay up-to-date!
Tickets are available to BOOK NOW – and there are discounts available so don't delay and book yours today.
If you're new to EdExec and you're not familiar with our school business management conference – or even if you are – we have compiled a list of frequently asked questions. Knowledge is the basis for good decision-making.
CONTENT
What can I expect when I attend one of your events?
EdExec LIVE is not about reiterating a situation that we are all very aware of, it's about addressing that situation, about speaking to peers and sharing experiences. It's about facilitating discussion and – for us – it's about providing concrete advice to benefit you, your school or academy and your wider network. This is delivered through a well-developed timetable of seminars delivered by a host of expert speakers.
Is it just school business management?
School business management is the focus of our event – and its remit is broad. For us it's not just about finance, funding and income generation, marketing, HR and compliance, we also focus on personal development – covering CPD, leadership, wellbeing and progression.
What's new?
To reflect the current/changing education landscape we have added an academies stream – these will be clearly flagged and there will also be sessions relevant to both LA maintained schools and academies. Those who have attended an EdExec LIVE conference previously you may note a change in the format of the day – full details coming soon – but rest assured that the variety of content remains, as well as ample opportunity for networking.
How do I get involved?
By attending you are involved – EdExec LIVE is an engaging day that facilitates discussion. You can book your ticket here. If you have an area that you would like for us to cover, a session idea or would like to hear more about our panel – please email Marie Cahalane.
PEOPLE
I would like to come to EdExec LIVE but I will be alone and don't want to stand out?
Simply put, you won't be alone. If you are attending an event alone and are a bit anxious please let the host at the door now so they can introduce you to some other people in the same boat and make you feel comfortable.
Can I bring members of my SBM network/group or a colleague?
Absolutely and of course. In fact, we have group discounts/offers available. Just email Natalia Johnston for more information.
How many people can I expect to attend?
Based on previous events, we expect approximately 200 to be in attendance. It really is a great opportunity to meet others, forge lasting relationships to benefit you and your school and exchange information with a strong cohort of business management experts like yourself.
ABOUT THE EVENT
How much do tickets to EdExec LIVE cost?
The recommended retail price for tickets is £65; however, we want to make EdExec LIVE as accessible as possible – we realise the financial constraints that you are currently under. Early bird tickets are priced at £35. (Plus, watch out for seasonal offers ?)
How do I book a ticket for the event?
Booking is simple; just visit our booking page. If you have any trouble just contact a member of the team.
Is there free public wifi?
Indeed, there is. Our venues will provide wifi on the day. This information will be communicated to you on the day.
Can I bring food and drink with me to the event?
You can, but we wouldn't recommend it. On arrival we will have beverages and some pastries to get you going, coffee breaks in the late morning and in the afternoon, a hot lunch (full hot meal) and post-conference drinks. We will contact you about dietary requirements closer to the event. And on the day, should you need anything – please just approach a member of the EdExec team.
Any further questions? Ask the team!
Tickets are available to BOOK NOW – and there are discounts available so don't delay and book yours today.