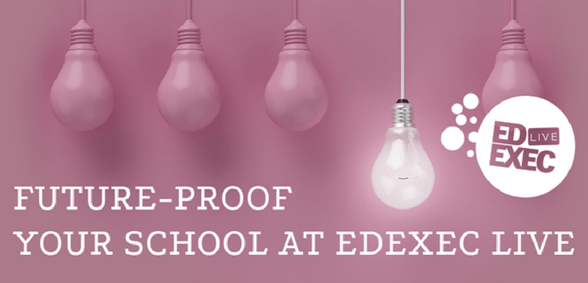 At EdExec LIVE we live, breath, write and research school business management and this is all bound-up in our annual conferences. Content is tailored to deliver the information most relevant to you in your role, in your school…in this ever-changing educational landscape!
We cover all areas of school business management; here are some key conference-components summarised and listed for your convenience:

Treading the financial tightrope
Budgets are tightening, expectations are increasing and schools are being forced to do more with less. EdExec LIVE brings together innovative solutions that will help you strengthen your school's position now and in the future.
Information to go
EdExec LIVE's an interactive learning experience for those in the business of managing schools; you'll benefit from valuable seminars – check them out here – delivered by sector experts keen to ensure that you get value for your learning.
Connecting people
No one knows the business of running a school better than you! EdExec LIVE's an opportunity to network with others in the profession, share experiences and solutions, and forge long-lasti ng, professional relationships to benefit you and your school.
The great work-life balancing act
EdExec LIVE's an opportunity to develop your existing skillset. But also – as the role of the SBM develops and opportunity blossoms – the event explores options for personal progression. It's a chance to speak to others about the next step(s). "An excellent day, packed with a variety of high quality speakers, wonderful venue, at extremely low price, well done to all" – Jo Garvin
EdExec LIVE is not about reiterating a situation that we're all very aware of, it's about addressing that situation, about speaking to peers and sharing experiences. It's about facilitating discussion and – for us – it's about providing concrete advice to benefit you, your team and your school.
Today's school budgets don't leave much room for CPD that's why we're offering heavily discounted tickets!
Book your £35 ticket now to EdExec LIVE 2018 – Manchester or London
For further information, visit
edexeclive.co.uk
, or
email us
!