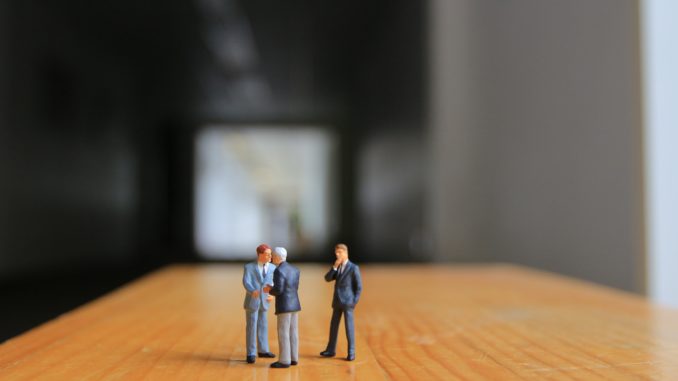 The team here at EdExec HQ have been busy working on our 2018 reader events and are delighted to have confirmed some excellent speakers who will address the most pressing issues affecting school business management!
Plus, to sweeten the deal we have an offer you won't be able to refuse – we are offering five free tickets to our EdExec LIVE event in Manchester and – for a limited period – we have £30 tickets available, too!
To be in with a chance of winning a free ticket, or to secure a £30 ticket, please email: [email protected]
What can you expect from EdExec LIVE?
EdExec LIVE is delivers an interactive learning experience. Seminars, panel debates and the resulting discussion are school business management centred and work to provide delegates with relevant information, practical advice, aspirational stories and pragmatic solutions to the latest challenges and changes occurring in the sector.
Seminars cover everything from finance and funding to legal advice and staff management to CPD and ICT – all delivered by a host of sector experts – practicing SBMs, independent consultant and industry specialists.
EdExec LIVE is an opportunity to network and engage with a 200 strong cohort of SBM peers – in sessions, over coffee, a hot lunch or post-conference drinks!
Who can you expect to see at EdExec LIVE?
People well versed in the art of school business management. Those in attendance hail from a range of backgrounds – primaries and secondaries, schools and academies – and each delegate brings with them the sum of their experiences and EdExec LIVE is a great opportunity for SBMs to meet and exchange challenges and solutions, questions and answers.
Our speakers also come from a range of backgrounds; SBMs, finance and trust directors, CEOs, COOs, independent consultants, industry experts…
Some confirmed names, so far, include: 
Paul Leigh, CFO of the Focus Trust and qualified accountant, will share his financial expertise and give a practical session on navigating financial uncertainty.
Laura Williams, school business management consultant, will deliver a session that offers pointers on demonstrating impact and gaining recognition as an SBM.
Neil Clephan, of the Red Kite Alliance, has long been in the education sector and will join us at EdExec LIVE to deliver a session on pupil premium.
But you can expect to see names such as Vicki Keeling, Justin Smith and the DfE…
We will soon be updating the website with confirmed speakers and sessions – so watch this space!
TICKETS! Where can you get yours?
At EdExec we realise the value of these events and our goal is to make them as accessible as possible. For a limited period we have free and discounted tickets!
To be in with a chance of winning a free ticket, or to secure a £30 ticket, please email: [email protected]