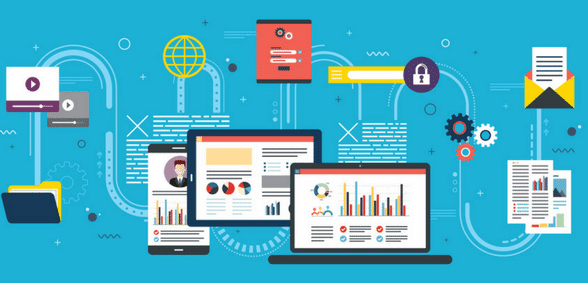 In April 2016 RM Education produced their first case study on Newent Community School and Sixth Form Centre, which summarised their IT team restructure and how RM supported this change in their large, thriving school.
We continue to follow their journey here as school business manager Ann Price shares her experiences of the schools IT evolution
Technology challenges
Originally, we had five staff within our IT team. The network manager very much drove the team, leading the strategy, bringing messages to SLT and sitting on the strategic board. He had a lot of professional knowledge around IT and knew a huge amount about our in-house systems as he built them. When he left as part of the planned staff reduction within IT, a lot of that knowledge went with him.
We were left with a system that really wasn't working for us. We couldn't get into it and we didn't know how to operate it, so if something went wrong we were left scratching our heads. It was a very difficult situation, and the real challenge was where to get the expertise to move forward.
I spoke to a number of companies, including RM Education. I needed to know where this expertise would come from to fill the gaps in our knowledge. I also needed to ensure our existing IT team, who were then down to two, could continue their professional development by gaining expertise and acquiring the confidence to help us move forward with IT.
The RM service has helped provide a stable platform for teaching and learning; it works and it works well. The teachers all know that when they go
into a classroom, they don't have to worry that IT isn't going to work. Their focus is on embedding their subject knowledge into the students without having to think 'what do I need to bring into the classroom as a backup in case the systems don't work?'.
Choosing the right partner
"The reason we chose RM was down to the product they presented. They created a flexible offer for us where their remote team would look after the servers, freeing up the IT team here to respond to daily classroom challenges like a whiteboard or PC not working, without having to worry about the server rooms.
Their offer meant we could also develop our staff. Being able to work alongside the RM remote team meant that our team could pick up their knowledge and expertise and develop their confidence.
The main strengths of the partnership with RM are about giving us a system that works. It's been about giving us confidence and a clear direction with our IT, ensuring our IT team are being developed and supported throughout the journey and for our students to get the best experience of being at Newent School, with teaching and learning being able to happen in absolutely the right way.
We have a close working relationship with RM. Our monthly meeting helps us bridge the gap between what's going on in the school and how RM can further develop the systems and the service that supports us. They got to know our school and how we want to operate. They know our ethos and they help us deliver and continue to drive the school forward, which has been invaluable.
One of the benefits of partnering with RM is being able to extend partnerships and explore new contacts that will develop and enhance Newent Community School. RM helped facilitate an event with Microsoft here as part of a roadshow a few days ago; they were showing classroom educators how Office 365 can enhance teaching and learning within the classroom. Two of our digital leaders attended and gained so much from the Microsoft trained individuals sharing best practice and showing them tips and tricks to further enhance the learning experience of our students.
I also sit on the executive committee of the Gloucestershire Association of School Business Management (GASBM) and we organise a conference every other year for local school business managers. RM supported the conference this year, which saw 200 business managers coming together to talk to exhibitors and sponsors and participating in workshops, again which RM were involved in. That wider partnership is important to the work we do in other schools. It's not just about Newent, it's about sharing good practice and the termly meetings we have with RM and their support at the GASBM conference enables us to do that.
Strategic spend and added value
"Initially RM provided a strategic consultancy day, where they came in and met with the Principal and myself to understand where we were at that point, where we wanted to be in the future, what steps we might take to get there and what was important to us. We were able to share our goal of 'make it work, make it work well, let's keep it nice and simple'.
Teaching and learning is at the heart of everything we do, and IT is an important part of that. But we don't need frills or the latest gizmos; we just need
everything to work for the students. They have to be able to learn.
That consultancy day really helped us to focus our minds and think about what we needed to do, and the outcome was very much about developing the network, making it more robust, and making the systems work well to support the teachers in the classroom.
I think RM will continue to add value to our school into the future by making sure we can develop ICT at industry standards. They have the expertise and advise us on where else we need to develop our systems and knowledge and to help us steer the school in the right direction.
Risks and rewards
RM help us mitigate any risks by making sure that the server, the hardware and the basic network is working all the time, that it's being monitored, and that it's compliant. That's something that's very important to schools.
Safeguarding our students is at the very heart of everything we do, and the network being safe is critically important to us. RM help with that challenge every day with their remote monitoring. They carry out all the system checks off-site for our network, making sure that it's compliant, that it's working and that all the latest upgrades are done. All of this happens in the middle of the night so that when we arrive in the morning, we know everything is there ready for us to use, that it's fully up to date and that our IT team don't have to worry about doing those checks or set aside time for that scheduled work.
An additional benefit of having the remote team is that they act as our Network Manager. We don't have that individual in the building, and all of the
work involved in that role is being done for us remotely to a very high standard. It enables us to free up the two IT team members we have to be more classroom focused, ensuring that the teachers feel supported in the right way so that they can deliver teaching and learning in the classroom.
One of the main benefits for me is that my stress levels are reduced. IT isn't my trade, so if teachers are telling me their IT isn't working or that we  have a safeguarding issue, I need someone to turn to and make sure everything is in place. RM bring that to the school, which gives us confidence when Ofsted visit and we need to be able to demonstrate that everything is in order. We can be more relaxed and be confident in the network and systems we have within the school.
Recommendations to other school business managers
If I was approached by another school exploring how to move forward with IT, I would absolutely recommend RM.
In fact, we have already recommended RM to a couple of head teachers locally and they have taken up that service and are very pleased with the result. The service has been invaluable to us in the situation we were in. We have moved on in leaps and bounds and it's been a fantastic year in
terms of the partnership and ongoing support. It's exactly where we need to be.
Just go for it!
Read more case studies. 

If, like Ann Price you would like to take up our no-obligation offer of an IT Health Check for your school, please email us at
[email protected]
call 0808 172 9534 or message us via live chat on our website at 
www.rm.com/flex