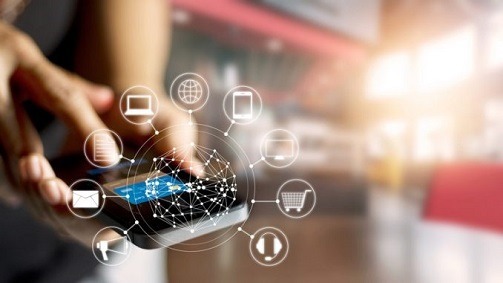 We are living in a digital age and the students who pass through today's classrooms will be tomorrow's tech-experts. Here Ranjit Singh, CEO of Genee World, discusses the benefits of investing in apps and what school business managers need to look for when it comes to supporting the right app choices for the classroom
With schools continually looking for ways to enhance teaching and learning it comes as no surprise that technology is playing its part in taking education to the next level. Over the years teachers have introduced tablets, bring your own device (BYOD) schemes, interactive technology and digital resources, to name but a few, with the intention that the use of this innovative technology will help motivate, encourage and inspire both teachers to teach and learners to learn.
A host of possibilities
However, with tablets and digital devices comes a whole host of mobile applications (apps) based around subjects, topics, levels, and curriculum requirements. With so many to choose from, how can senior leaders and school business managers recognise what's truly a worthwhile investment, ensuring that this provision is of real benefit to teachers and students?
There are thousands of educational apps available to download and identifying the most suitable ones for students can be daunting. It's important to choose wisely; while an app may look fun and engaging for students, if it doesn't align with curricular objectives, or support teaching and learning, then it won't provide the right educational value.
So, if your school has purchased a number of tablets, or has introduced a BYOD scheme, what next? It's vital to assess the following key considerations when it comes to choosing the right apps to make sure they align fully with overall learning objectives.
Determine your outcomes
Before you make any decision it's important to determine what your desired outcome is and what subjects, skills or expertise you want your students to develop. From this you can then identify which apps will help you achieve your goal(s). For example, if you're looking for a way to help students learn the periodic table then, perhaps, look for an app that delivers more than a textbook would – for example, one that provides interactive elements, drag-and-drop games and quizzes to help students memorise and retain information in a more engaging way.
Involve teachers
It's crucial to involve teachers in any decision when it comes to downloading or purchasing apps. After all, they are the ones teaching their students and so will have a better understanding of what will be most effective.
Consider hosting a meeting where staff can contribute their thoughts and ideas on what apps will meet their desired learning outcomes, or give them a list of apps to research and feed back on. Also consider the apps that will benefit the majority; there will always be several apps that address similar things, so it's important to go for the one that will tick the majority of boxes for all staff, rather than having a couple of teachers using one and other teachers using another. This way the whole process is more streamlined and results and outcomes can be assessed more effectively.
Reviews and recommendations
It's also useful to look at what other teachers and parents are recommending. Rather than basing your decision solely on what the app claims to do, research what others have said – whether that's from a neighbouring school, a review site, or even on social media. It's also worth considering specialist app stores that provide educational content reviewed by teachers, giving you the confidence that the content will be relevant and rewarding. Most of these are categorised in an intuitive way to ensure they can be searched via key stage, topic or subject, meaning that the right software is easy to find and implement.
Catering for the masses
Every student has their own preferred way of learning so personalisation and differentiation play a crucial part in their development. It's important to choose an app which is going to be able to cater for different levels, abilities and skillsets. So, look at whether the apps offer ways to tailor tasks, such as various difficulty levels for reading, equations and tasks, to ensure that no student feels out of their depth or that the task is too easy for them. Apps need to provide more than what's already on offer to engage and motivate students rather than overwhelm or simply fail to interest them.
Continuing the learning
The whole purpose of digitising teaching and learning is to ensure students are motivated to learn – both inside and outside the classroom. Providing an app that incorporates competitive elements, interactive tasks and tailored content makes it more likely that students will actively continue learning beyond the classroom walls. Encouraging a bit of healthy competition among classmates, or using an app that uses a points or reward system for students reaching a certain number of completed tasks, means they are more likely to learn independently and thus retain more information.
Technology has evolved over the years and so to have our ways of teaching; we need to ensure these two factors are intrinsically linked. By working with staff, and researching the right apps to invest in, we can move towards a more effective way of learning, closely aligned to students' lifestyles in the 21st Century.
Don't forget to follow us on Twitter, like us on Facebook, or connect with us on LinkedIn!