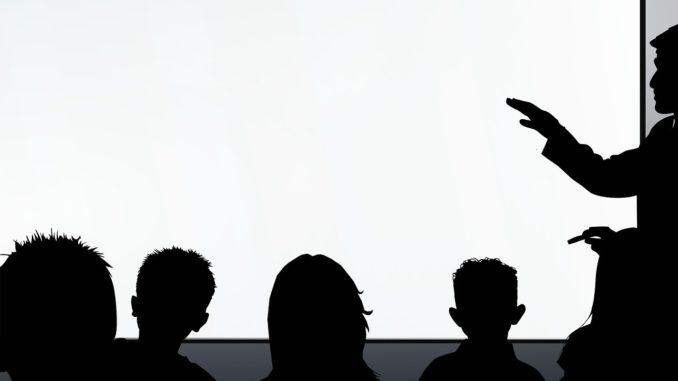 The government is inviting training providers and schools to be part of developing the Early Career Framework for teachers
The government has revealed that the Early Career Framework is one step closer to being rolled out across schools.
According to the Department for Education, the framework will revolutionise the support given to new teachers.
As of last week, schools and training providers have been invited to help develop the programme.
They will help to develop a range of products to support schools to implement the programme.
Education secretary, Damian Hinds, said: "The early stages of a teacher's career are an incredibly exciting time – but they can also be very challenging, which is why it's so important to make sure they are properly supported.
"Earlier this year I set out my plans to transform the support available to newly-qualified teachers through the centrepiece of our flagship Teacher Recruitment & Retention Strategy.
"[This] marks an important milestone on this journey by inviting tenders to create training and support for those starting out their careers in teaching."
Dr Mary Bousted, joint general secretary of the National Education Union, commented on this news, saying:
"We are pleased that the education secretary is taking seriously the recruitment and retention crisis in teaching.
"One need only look at this week's teacher workforce statistics from his own department, to see that teachers are leaving at an alarming rate: 40% of these are aged under 35, a 10% rise since 2011.
"Just as concerning is that almost a third of teachers (32.3%) leave within five years of qualifying – a record high.
"The status quo is clearly not working, and the reasons behind this exodus are self-evident.
"There is too much excessive and unnecessary workload, pay is diminishing in real terms, and a punitive and unreliable accountability system overshadows everything.
"The recruitment and retention crisis will certainly not disappear overnight, but what this new initiative could represent is a space where the optimism and enthusiasm of new teachers isn't so quickly extinguished.
"It is right that the Early Career Framework is piloted and properly evaluated. The devil is always in the detail, however. As we have always said it must be properly funded, otherwise it will not work.
"Reduced timetables will give breathing space for development, but we question the likely availability of 'mentoring' in a culture where heavy workload and long hours are the norm.
"This is a step in the right direction. We will keep a close eye on the development of this Framework, as well as future teacher censuses, to monitor whether this truly improves the lives of new teachers.
"But the teaching profession cannot wait for the next raft of statistics, and Damian Hinds would do well to consider the more immediate changes he can make right now to alleviate the needless burdens placed on all teachers."
Don't forget to follow us on Twitter, like us on Facebook, or connect with us on LinkedIn!