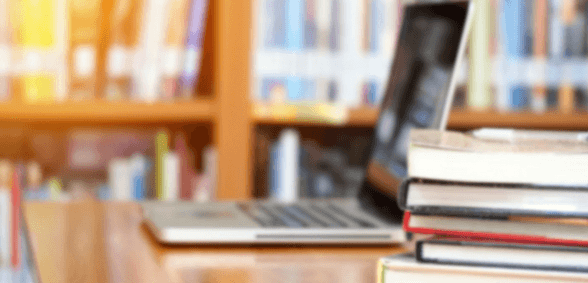 The government's Online Harms White Paper proposes a series of measures designed to keep people safe online; the consultation period is open until 1 July. We look at what education experts have had to say about its publication and what the government hopes to find out during the consultation period
The government recently published its Online Harms White Paper, setting out its plans for a package of measures to keep UK users safe online.
Seeking to support of innovation and a thriving digital economy, the proposed package comprises both legislative and non-legislative measures to make organisations more responsible for their users' safety online – especially children and other vulnerable groups. The government proposes establishing – in law – a new duty of care towards users, which will be overseen by an independent regulator.
"Education is the key to preventing harm online"
The white paper makes several references to social media, something the NAHT focused on in its response to the announcement, urging social media companies to be more proactive about safety. "NAHT is in favour of a statutory duty of care to guarantee that social media companies will prioritise the safety and wellbeing of children and young people, and remove content quickly that is inappropriate or harmful," said Paul Whiteman, general secretary of the NAHT.
"Social media companies need to be more proactive. They need to be on the ball, looking for material, and have a clearer line on what is and isn't acceptable, particularly where children and young people are concerned.
"Social media providers should take down, not only illegal content, but also legal material that could be harmful. These companies need to ask themselves 'Could this content cause harm to children or young people?' If the answer is 'Yes', then the content needs to come down."
BCS – The Chartered Institute for IT – andRM Education also welcomed the government's plans. "Education is the key to preventing harm online and it should be introduced in tandem with regulation. Without also informing children and young people about the dangers, and teaching them how to navigate the internet safely, they will always be vulnerable and open to exploitation from unscrupulous elements online," explained Adam Thilthorpe, director of external affairs at BCS.
"The tech sector and the government need to work together to develop a government-backed, national awareness campaign aimed at educating our young people. These young people are tomorrow's adults – and it is society's responsibility to help young people manage risks, reduce harms, and – importantly – understand how the internet works, so that they can take full and empowered advantage of it in the future."
"This white paper is a good start, but we now urge the government to work with industry to ensure that internet technology developments allow organisations and individuals to continue to protect the most vulnerable from illegal and harmful content," added Jeremy Cooper, managing director of RM Education.
Consultation process
The government is currently inviting responses to the white paper from organisations, companies and others with relevant views, insights or evidence. The consultation period closes on 1 July.
The consultation aims to gather views on various aspects of the government's plans for regulation and tackling online harms, including:
The online services in scope of the regulatory framework.
Options for appointing an independent regulatory body to implement, oversee and enforce the new regulatory framework.
The enforcement powers of an independent regulatory body.
Potential redress mechanisms for online users.
Measures to ensure regulation is targeted and proportionate for industry.
Don't forget to follow us on Twitter, like us on Facebook, or connect with us on LinkedIn!