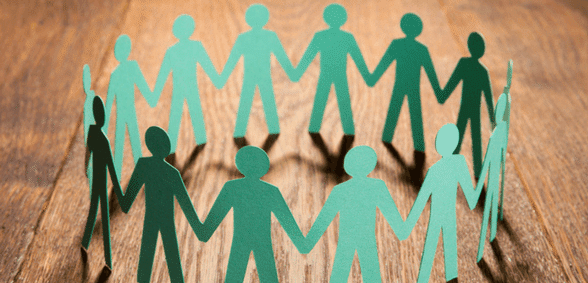 A silent revolution has been brewing in school business management, opening up avenues for collaboration between schools and those who manage them. Twitter is a platform of choice – enabling SBMs across the UK to join up and to share and ask for peer advice. But why stop there?
Chris Wildman Mancunian native, now chief school business official for the North Shore School District 112 near Chicago, USA; using #EdFinChat he's making collaboration trans-Atlantic
I have been a chief school business official for six years and I am serving in my third school district, North Shore School District 112, located north of Chicago, Illinois, as their chief financial officer and treasurer. I began using Twitter in April 2017 after my colleague, Dr Monica Schroeder, convinced me that it would be a good way to get positive messages out about the operational changes and improvements we had made in the District regarding the business services and operations, which I oversee.
The unlearning leader
I quickly noticed that a lot of my peers in other districts either had no Twitter accounts or had long ago stopped using them. I spoke with two close colleagues in nearby districts, Daniel Oberg and Dr RJ Gravel, who were active on Twitter, about how we could reverse this situation.
All three of us had recently read The Unlearning Leader: Leading for Tomorrow's Schools Today by Michael Lubelfeld and Nick Polyak. The book described how these two Illinois superintendents had created a professional learning network, using Twitter, called #SuptChat. We couldn't understand how there were no Twitter education chats for school finance and business professionals. We brainstormed names which would be internationally inclusive and settled on #EdFinChat: education + finance + school business chat. We posted it on Twitter and waited for feedback – which was instant and also very supportive.

#EdFinChat
The first chat, on February 1 2017, focused on budgeting and used seven questions provided by different individuals. We were delighted to have people contribute in the Twitter-chat from all over the United States and Canada as well school business managers from the United Kingdom. Future topics and questions are submitted to us and we keep track so that we can respond in the next chat and ensure that topics for discussion are timely and relevant to the community.
Our hopes for the future of #EdFinChat are that it can grow as a professional learning and collaboration platform. Our aim is to allow those in our profession
to share best practice and network, even if they're working alone in a rural school district with little or no support. This levels the playing field and means that we can all communicate, build international relationships and share great ideas for our schools. This exchange between peers is so important – we don't need to reinvent the wheel in our work, but we can share best and innovative practices. Our work is always evolving, so being connected and sharing means our work remains relevant and timely. Why don't you join us some time?
This article featured in February issue of Education Executive. Subscribe now to keep up-to-date with the latest in school business management and leadership.
Don't forget to follow us on 
Twitter, like us on
Facebook, or connect with us on
LinkedIn!