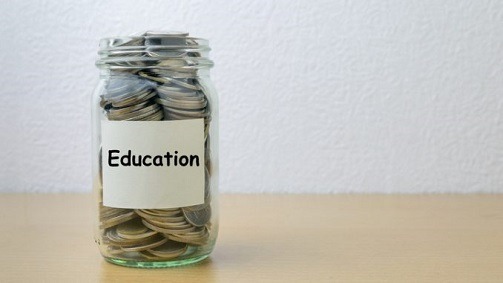 CREDIT: This story was first seen in the Guardian
Schools will get a £1.3bn bailout over two years to be funded partly by raiding the budget for new free schools, Justine Greening, the education secretary, has announced.
The Guardian reports that Greening promised an overall increase in core education funding per pupil in real terms across 2018/19 and 2019/20, after an outcry among MPs about schools that are set to lose money as a result of a shake-up in the system.
The education secretary pitched the extra £1.3bn for schools in England as new cash but it quickly emerged that the money was being diverted from other parts of the education budget, rather than the Treasury.
Greening said she would identify "efficiency savings" to pay for the funding, including £200m from the free schools budget and £420m from the capital budget, mostly from the "healthy pupils" funding for sports facilities and healthy eating.
Labour welcomed the news that extra money would go towards frontline school funding but branded it a "sticking plaster unless further action is taken urgently".
Now some underfunded schools will gain up to three per cent a year per pupil, while other better-funded schools will only get a 0.5% increase per pupil.
Greening had been under pressure to act after Conservative MPs complained that schools policy had been a major factor in losing votes at the election.
Since the election, May has ditched plans for new grammar schools, pledged to keep free school meals and promised that no school would lose cash as a result of the controversial funding changes.
The new announcement was designed to placate schools and teachers before the summer holiday, but a number of MPs still had concerns about unfairness in the system.
Headteachers who have been involved in the Worth Less? school funding campaign across 17 counties gave a cautious welcome to Greening's announcement but expressed frustration over delays to the introduction of the new funding formula and said the campaign would continue until all schools were adequately funded.
The heads, who have been criticised for campaigning alongside parents against funding cuts, said in a statement: "As ever, it will be vital to examine the precise details carefully. Crucially, schools and families need to know what the announcement means in real terms for every pupil in our care.
"Only when any additional school funding is set against rising pupil numbers and inflationary costs will we know how our school budgets are being really affected by this announcement.
"We are, however, pleased that after two years of campaigning the government finally appears to be listening to the legitimate concerns that have been raised. Any additional funding is welcome, as is the decision to review the efficiency of the Free Schools programme."
Chris Keates, general secretary of the teaching union the NASUWT, said: "This appears to be a recycled announcement of recycled money, reflecting previous ministerial statements.
"It is unclear whether this funding will be new money, or simply existing school funding which is to be recycled.
Ian Hudspeth, spokesman for the County Councils Network, which includes many authorities whose schools have been historically underfunded, welcomed the extra money, but added: "It is imperative that government does not simply provide an uplift in basic per-pupil funding, as this would not address these historic inequities that have built up.
"Instead, it should seek to implement a baseline of funding that will allow each school to be sustainable in the long term."
Geoff Barton, general secretary of the Association of School and College Leaders, also welcomed the education secretary's statement but expressed concern that it was not new money, but clawed from elsewhere in the education budget.
"The additional investment is a step in the right direction and an acknowledgment of the huge level of concern around the country on this issue," said Barton. "We are concerned that this is money saved from elsewhere in the education budget and not 'new' money from the Treasury and we will be examining the implications.
"The government must also urgently address the severe underfunding of post-16 education which has put sixth forms and colleges under huge financial pressure and led to severe cutbacks."
Don't forget to follow us on Twitter, like us on Facebook, or connect with us on LinkedIn!