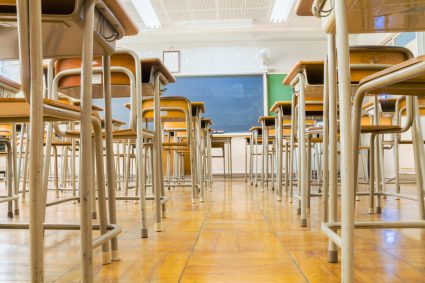 CREDIT: This story was first seen in the Evening Standard
Jeremy Corbyn has sought to turn the election spotlight onto schools, hospitals and the economy rather than just Brexit.
He pledged that Labour would make Britain a country "for all" and not "run for the rich", the Evening Standard reports.
At the start of his general election campaign Mr Corbyn said the public now had the chance to choose a government that supports wealth creators and "not just the wealth extractors".
Speaking to the Standard, he said: "Britain is being held back — and this election is about the state of crisis into which this government has put our National Health Service, the cuts made to schools, which will limit the chances of every child in Britain, four million of whom now live in poverty.
"Labour offers a better future. We want richer lives for all, not a country run for the rich."
He mocked the Prime Minister for justifying the snap election by "painting herself as a prisoner" of MPs trying to derail Brexit.
He denied Labour and the Lib Dems have blocked her mandate to negotiate Britain's departure from the EU and added: "There is no obstacle to the government negotiating, but instead of getting on with the job she is painting herself as the prisoner of Lib Dem threats to grind government to a standstill. There's only nine of them."
After a two-week policy blitz on  education, wages and welfare, Mr Corbyn confronted Mrs May in the Commons today as she laid the motion asking MPs to vote for a general election on June 8.
He was due to ask for weekly head-to-head debates with her after she said she would not take part in televised discussions.
Don't forget to follow us on Twitter, like us on Facebook, or connect with us on LinkedIn!