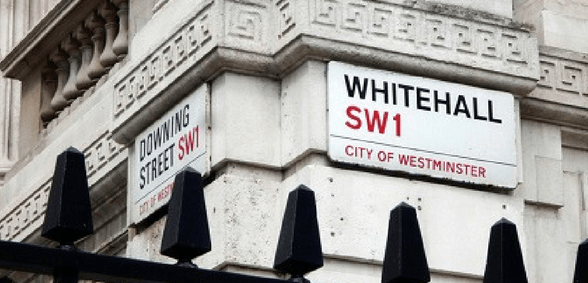 Education unions have responded to the latest Elitist Britain report, which explores the educational backgrounds of leaders across the UK
A new report entitled Elitist Britain 2019 – an updated version of Elitist Britain 2014 – has been released by the Sutton Trust and the Social Mobility Commission.
It details the educational backgrounds of leaders across the UK, exploring nine broad areas: politics, business, the media, Whitehall, public bodies, public servants, local government, creative industries and woman and sport.
One of its aims is to make recommendations regarding the improvement of social diversity throughout the education system and employment practices.
Education unions have responded to the release of this report; Geoff Barton, general secretary of the Association of School and College Leaders, said:
"State schools work tirelessly to make social justice a reality, but the dice are loaded against them in a society where both privilege and disadvantage are perpetuated from one generation to the next.
"We need to do many things to break this cycle but a good start would be for universities and industry to do more to recognise the background of candidates through the greater use of contextual recruitment and admissions practices, as the report recommends.
"We also need to beware of slipping backwards. The government has imposed real-terms cuts on schools and colleges which have led to rising class sizes and cuts to courses and student support services.
"We know it is unrealistic to call for the same level of funding as private school fees, but state schools and colleges must surely be better funded if the government is serious about creating a fairer society."
Kevin Courtney, joint general secretary of the National Education Union, added:
"As this research makes clear, Britain is a deeply divided and unequal class-based society with those in the most powerful and prestigious professions much more likely to have attended private schools and Oxbridge than the country as a whole, despite these institutions educating a tiny minority of the population.
"It is simply unacceptable that in the 21st century, the biggest indicator of future employment, wealth and status is the school or university you attended and the wealth and social position of your parents.
"This research comes on top of other alarming evidence of growing inequality in Britain. The recent report from the UN special rapporteur on poverty, Philip Alston, described poverty in the UK as 'systematic' and 'tragic' and said that our Government 'has remained determinedly in a state of denial'.
"In addition, research highlighted yesterday showed that life expectancy in Britain is faltering, reversing a 100-year trend of growing life expectancy.
"There were 4.1 million children living in poverty in the UK in 2016-17. That's 30% of children, or nine in a classroom of 30.
"Despite the government's claims that more people are in work, the fact is that work is not a route out of poverty, since among poor children, two thirds live in a household where at least one adult is working.
"It is clear that the government's emphasis on 'social mobility' has failed. Instead, government must commit to tackling and ending poverty and inequality in the UK."
Don't forget to follow us on Twitter, like us on Facebook, or connect with us on LinkedIn!