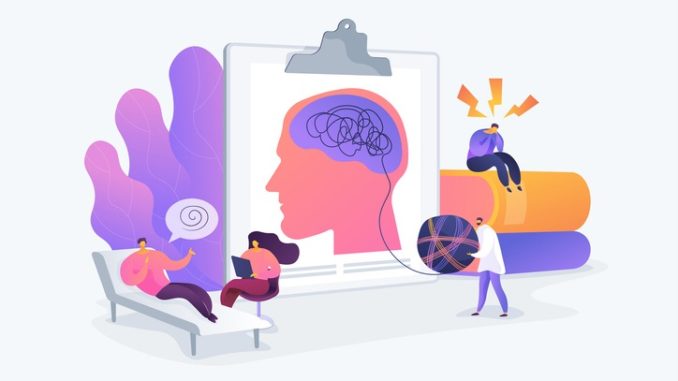 Anne Longfield, the children's commissioner for England, said there was a "chasm" between the services that were available for children and what they actually needed, adding that children's mental health services were "the poor relation" in terms of NHS funding
Longfield has published her third annual briefing on child mental health. It reveals that while the NHS has made progress on improving mental health services for children, the current system is far from adequately meeting the needs of thousands of mentally unwell children. According the report, children are waiting an average of 53 days to enter treatment.
She said: "There has been welcome progress on children's mental health services over the last couple of years, and more progress is promised over the coming ones.
"Nevertheless, there is still a chasm between what children need and what is being provided. More children are seeking help for their mental health and the government needs to make sure that help is available. We are still a decade away from a decent mental health service for all children."
Commenting on the report, Geoff Barton, general secretary of the Association of School and College Leaders, said:
"Schools must be able to refer pupils with serious mental health needs to specialist NHS services with confidence that they will be seen and treated quickly. However, this report reflects our concern that access to these services is still far too variable with waiting times often too long and thresholds for treatment too high.
"Services may be improving but the rate of progress is slow, patchy and inadequate. The crisis is now. We welcome the introduction of new mental health support teams to support in-school counselling services. But it is vital that children who need specialist support are able to access this treatment as quickly as possible."
Dr Mary Bousted, joint general secretary of the National Education Union, added:
"The findings of this report are further evidence of the chronic underfunding of children's mental health services and the lack of available support for so many children and young people who need it.
"We agree with the children's commissioner's analysis that the government plans are not ambitious enough to ensure that we have a mental health system that meets the needs of all children. The Green Paper proposals still leaves many children and young people without the necessary provision and does not address the cuts to schools that have led to a decimation of the pastoral support schools should provide, including onsite counsellors, making it increasingly difficult to provide personalised support.
"There is a clear need to end the postcode lottery of provision and ensure there is a comprehensive and joined up approach to mental health support in every area.  Schools have a role to play and must be part of the strategy to address the current lack of both specialist and low-level mental health services for children and young people.
"For schools to provide the best possible support for children and young people experiencing
low level mental health problems, there needs to be sufficient funding and resources in place both within and outside the school."
Don't forget to follow us on Twitter, like us on Facebook, or connect with us on LinkedIn!