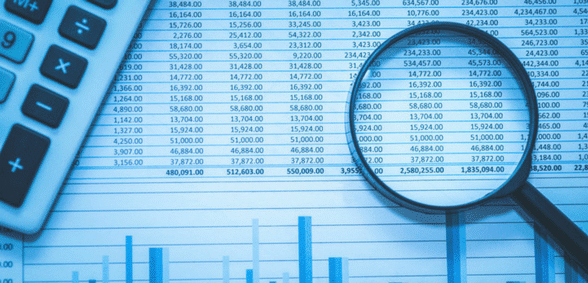 The Education Policy Institute (EPI) has published an analysis of teacher labour market pressures which highlights increasing exit rates, decreasing numbers of applicants and the impact on schools and students, as well as offering solutions to mitigate the problems
Analysis: Teacher labour market pressures examines some of the challenges faced by the teacher labour market – for example, growing pressures due to increasing pupil numbers and government 'ambition for 90% of GCSE pupils to be entered into the English Baccalaureate (EBacc) by 2025.
Also highlighted in the analysis are worrying trends in terms of the teacher labour market; exit rates, it notes, have been edging up over time – between 2010 and 2016, there was an increase from around eight per cent to nine per cent in primaries and from 9.5% to 10.5% in secondaries. This combined with an increasing number of teachers choosing to cut their careers short and a drop in applicants to teacher training.
The EPI analysis broke this down as follows:
80% of exits in 2016 due to movements to other jobs, or outside the state-funded sector in England, compared with around two thirds in 2010
60% of teachers who started in a state-funded school in England were still working in the sector five years after starting their training
50% of those who are retained beyond the five-year point are in high-priority subjects like physics and maths
The analysis of new entrants is as follows::
30% decrease in applications to teacher training according to recent figures
two-thirds of applications tend to become entrants into teacher training – the remaining don't get offers or withdraw their applications.
80% of targets were filled for secondary school trainees.
The analysis says that the worry – in terms of entrants – is that, given the numbers, while there is still a chance that DfE recruitment figures can be met, they might need to accept nearly all applicants. 'These figures, therefore, send a worrying signal on both the quantity of trainees and potentially their quality too,' it states.
The analysis shows that the problem is worse in secondary schools.
Impact on schools and students
The analysis investigates the impact that these trends are having on schools and students.
'At a macro level, the ratio of pupils to teachers has barely increased at all. It remained around 21 pupils per teacher in primary schools between 2011 and 2016, and only increased from 15.6 to 16.4 in secondary schools,' the EPI analysis notes.
While, according to the analysis, the numbers of hours taught by subject '(mostly) responded in a predictable manner to the introduction of the EBacc and other changes to school accountability', it also notes findings by NfERwhich show that total secondary school curriculum hours have increased in English, maths, history and geography, and fallen in the arts, technology, PE, languages and other subjects. While science hours remain the same.
In the analyisis, the EPI also considers how schools have 'managed to square the circle' given the increases in exits and persistent recruitment problems in particular subjects. It provides two main actions:
By increasing teacher hours.
In some subjects, schools have been relying on staff with lower qualifications.
Solutions for the future
The EPI analysis remarks on the solutions that are currently in action and questions how well evidenced there success is.
It suggests that, rather than focusing on recruitment with bursaries, attention should be paid to improving retention and references the recently published report commissioned by the Gatsby Foundation which argued that, 'targeted salary supplements (of about five per cent) for early-career physics teachers would have eliminated the shortage of physics teachers seen over recent years, had such a policy been introduced in 2010'.
The analysis also dissects the proposed student loan reimbursement programme currently being piloted and questions its effectiveness; 'It is a complicated scheme with teachers making the student loan contributions first before then filling out a range of paperwork and submitting payslips to claim them back. It would have been preferable, and presumably more effective, if eligible teachers just didn't have to make the payments in the first place.'
Workload is also highlighted as a root cause and, while the report notes government initiatives to tackle teacher workload, it maks the lack of success in alleviating this to date.
Read the full Education Policy Institute analysis here.
Union reactions
Paul Whiteman, general secretary of school leaders' union NAHT said: "Anyone working in a school knows how rewarding it is to help young people learn and grow. On a good day, there's no better profession to be in. The trouble is, our teachers work longer hours, for less money compared to their peers around the world.
"There's no light at the end of the tunnel when it comes to teacher recruitment and retention. The government is still failing to provide enough teachers for our growing school population. The recruitment pipeline is leaking at both ends, with insufficient numbers of newly qualified teachers coming into the system and too many experienced teachers leaving prematurely. This is adversely affecting the quality of education, particularly in specialist subjects like physics.
"However, there isn't a case for pay increases for teachers of particular subjects. Recruitment targets were missed in 2017 for all disciplines, with the exception of history and PE.  The slide in applications for history in the current recruitment round gives no room for complacency. Given the funding crisis, schools do not have the resources to offer more attractive terms to certain teachers anyway.
"A differential approach to pay will do nothing to improve retention and will sap the morale of existing teachers who have endured seven years of cuts to real pay while delivering a new national curriculum and new assessment methodologies across all phases.  This would be viewed as a kick in the teeth by many existing teachers.
"Lifting the pay cap for all roles in schools would be a start but it absolutely must be fully funded by the government because school budgets are already at breaking point. Of course, recruitment and retention is not all about pay."
Geoff Barton, general secretary of the Association of School and College Leaders, said:
"The EPI's analysis shows the eye-watering scale of the challenge in having enough teachers for the soaring number of pupils over the next eight years. The government has repeatedly fallen short of its own targets for recruiting trainee teachers and we are then losing far too many teachers early in their careers. This situation is caused by a toxic mix of high levels of workload – driven largely by incessant reforms and a draconian accountability system – and years of pay austerity which have seen salaries fall in real terms.
"While the EPI is correct that the government should focus more attention on retention, we do not agree with its suggestion that ministers should consider targeting any additional funds on salary supplements for teachers in shortage subjects. Firstly, there are teacher shortages in many subjects. The government missed its initial teacher training targets in all but two secondary school subjects last year1. Secondly, the suggestion also opens up the possibility of teachers with similar workloads, who are equally committed to their pupils, earning different rates of pay. This would be extremely damaging to the morale of teachers disadvantaged by such a system, and potentially result in retention rates deteriorating in more poorly paid subjects.
"The solution to the teacher supply crisis does not lie in any single policy proposal. Instead, we must have an overarching strategy which includes easing teacher workload, improving career progression, and better rewarding all teachers after many years of pay austerity."
Dr Mary Bousted, joint general secretary of the National Education Union (NEU), said: "This report provides yet more evidence of the Government's failure to ensure there are enough teachers in our schools. The NEU does not, however, agree with the EPI that the Government should prioritise retention ahead of recruitment.  It needs to stop tinkering around the edges and address both problems by cutting workload and offering better pay.
"The Department for Education has ignored the root causes of the crisis in teacher recruitment and retention – crushing workload, low pay and oppressive monitoring regimes – instead focusing on small initiatives that have failed to address the real problem. Savage cuts to funding have further reduced the ability of schools to retain and recruit staff. A recent NEU survey found that a staggering 81% of teachers had considered leaving the profession in the last year because of workload.
"This report highlights the growing use of non-subject specialists, as schools are increasingly desperate to make up for the Government's failure to ensure a sufficient supply of teachers with appropriate teaching and subject expertise. The Government must urgently get a grip on teacher recruitment and retention."
Don't forget to follow us on Twitter, like us on Facebook, or connect with us on LinkedIn!