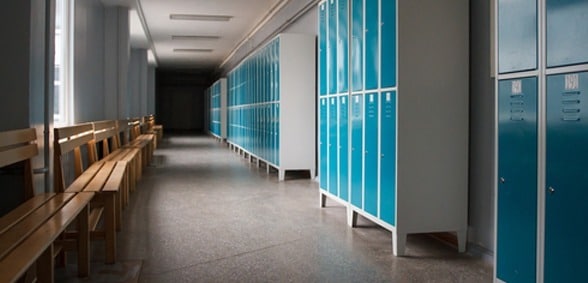 Data collected by the EPI suggests some MAT schools may be better off being taken over by local councils
According to a new Education Policy Institute (EPI) report – entitled School performance in academy chains and local authorities – 2017 – some academy schools should be returned to local authority control.
It's no secret that MATs (multi-academy trusts) are struggling; the report suggests that the government ease the burden by allowing strong councils to take on the schools therein, just as simply as authority-run schools are able to move into MATs.
The EPI compared improvements in exam results between schools run by MATs and those run by councils; as it turns out, local council schools make up 15 of the 20 top-performing school groups in England at primary level. Conversely, of the 20 lowest-performing school groups, 12 are academy chains.
The balance shifts somewhat at secondary level. 14 of the top 20 are part of academy chains, and 11 of the lowest performers are also academy chains.
The National Education Union (NEU) supports the idea that local councils should be able to take over struggling MAT schools. Kevin Courtney, joint general secretary of the NEU, said:
"Without doubt the most significant aspect of this report is its recommendation that local authorities should be able to take over schools which are in struggling academy trusts. This is simple common sense and would be welcomed by many communities who have seen their local schools taken over by unaccountable and negligent academy chains.
"Indeed it's a demand that has already been made, many times. Notably in the case of the collapse of the Wakefield City Academies Trust where parents were forced to watch in dismay as their schools were then transferred to another set of unaccountable academy trusts without proper consultation or consideration for the needs and priorities of the community.
"This report is also the final nail in the coffin of the idea that coercing schools into academy status has been worth it, either financially or in terms of improving outcomes. It is worth remembering the huge sums that have been spent on the programme – £745 million on converting maintained schools to academies since 2010-11 according to the NAO.
"This is not to mention the vastly inflated salaries of academy CEOs and the numerous financial scandals the programme has engendered.
"It's now time for a proper debate on what we want from our schools system. The academies programme has not delivered on its promised outcomes. But it has also produced a fractured and incoherent schools system in which the voices of parents, pupils and staff are diminished."
Don't forget to follow us on Twitter, like us on Facebook, or connect with us on LinkedIn!