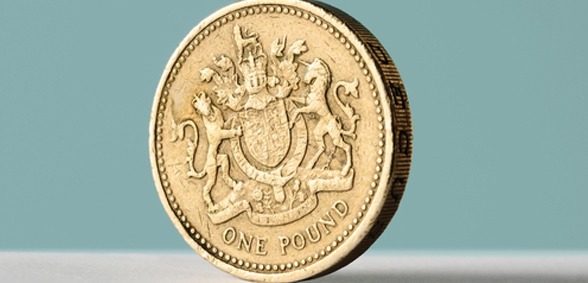 CREDIT: This story was first seen in Ardrossan and Saltcoats Herald
Every parliamentary constituency in England will see schools face funding cuts in the next few years, unions have said.
Ardrossan and Saltcoats Herald reports that in some cases, schools will lose more than £1,000 per pupil, according to an analysis based on government figures.
Union leaders warned that every constituency will be adversely affected by government funding plans, with one arguing that school budgets are being "pushed beyond breaking point".
The Department for Education said that the figures were "fundamentally misleading" and that school funding is at its highest level.
The proposed new national funding formula announced by education secretary Justine Greening in December increases money targeted at schools with additional needs – including deprivation.
The changes, being introduced from 2018 to 2019, will mean more than 10,000 schools will gain funding, it has been suggested.
The latest analysis uses funding data for each school published by the DfE as part of the national funding formula consultation, and projects how much schools should receive in 2019/20, taking into account other factors such as inflation and the impact of cuts to the education services grant on some schools.
It concludes that the Labour-held constituency of Bermondsey and Old Southwark would be the worst hit, with per-pupil funding across the constituency falling by £1,051 between 2015 and 2019.
In Prime Minister Theresa May's constituency, Maidenhead, there would be a real-terms cut of £377 per pupil on average, the unions said. All schools except one in the area will face a cut.
Labour leader Jeremy Corbyn's Islington North constituency would see average per-pupil funding drop by £603, according to the analysis, while Ms Greening's constituency of Putney would see an average real terms loss of £655 for every pupil.
The unions behind the analysis – the Association of Teachers and Lecturers (ATL), GMB, National Association of Head Teachers (NAHT), the National Union of Teachers (NUT), Unison and Unite – have previously said that 98% of schools face a real terms reduction in funding for every pupil, with an average loss of £339 per primary pupil and £477 for secondary students.
The department's schools budget is protected in real terms but does not provide for funding per pupil to increase in line with inflation.
A National Audit Office report published in December warned that schools could face a real terms funding drop of £3bn over the next few years.
This threatens the introduction of a new National Funding Formula, the unions said, arguing that while a new formula can address disparities in funding, the total budget must be large enough to start with.
NAHT general secretary Russell Hobby, said: "School budgets are being pushed beyond breaking point. The government's £3bn real-terms cut to education funding must be reversed or we will see education and care suffer.
"Already heads are being forced to cut staff, cut the curriculum and cut specialist support. A new funding formula is the right thing to do, but it cannot be truly fair unless there is enough money to go around in the first place."
NUT general secretary Kevin Courtney said: "Every single MP in England has reason to be worried about our latest analysis which shows how every constituency will be adversely affected by the Government's recently-announced funding proposals.
"Schools are already on their knees trying to make ends meet."
A Department for Education spokesman said: "These figures are fundamentally misleading. School funding is at its highest level on record and will be over £40bn in 2016-17.
"They have completely ignored the fact that as pupil numbers rise so will the amount of money schools receive.
"To suggest that we are taking money out of the system is simply incorrect.
"What the unions are doing is blurring two separate debates – the total level of funding for schools and the distribution of that funding.
"We have set out proposals to end the historic postcode lottery in school funding.
"Under the proposed national schools funding formula, more than half of England's schools will receive a cash boost in 2018-19.
"This will help to create a system that funds schools according to the needs of their pupils rather than where they live – disparities in the current school funding system mean a school could get 50% more if it were situated in another part of the country.
"We have also announced further investment of £190m to provide more support to under-performing schools and ensure the number of good school places continues to rise.
"However, we recognise that schools are facing cost pressures, which is why we will continue to provide advice and support to help them use their funding in cost-effective ways, including improving the way they buy goods and services, so they get the best possible value for their pupils."