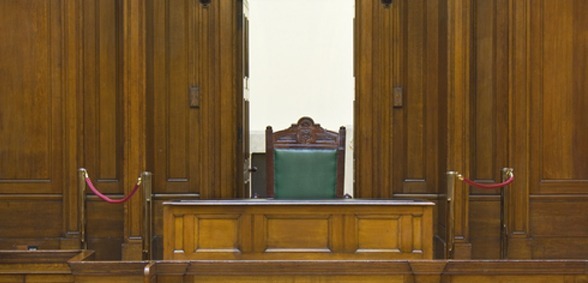 CREDIT: This story was first seen in the Express and Star
Daljit Uppal, who used to work at Aldersley High School in Wolverhampton, had the ban imposed at a teacher's disciplinary panel, the Express and Star reports.
It comes in the wake of a conviction for fraud which led to her being jailed.
Uppal, also known as Daljit Kaur, billed the school for 1,000 scarves which were reportedly bought from India for £6.50 each.
However, she in fact bought the scarves from a Wolverhampton company and only paid the company £2,200 – leaving £4,300 for her to pocket herself.
In a decision taken on behalf of education secretary Justine Greening, Uppal has been banned from ever teaching again on the basis of her dishonesty.
The ban follows a National College of Teaching and Leadership (NCTL) disciplinary hearing in Coventry and was imposed by Alan Meyrick, deputy director of the NCTL.
Uppal, 43, was sentenced at Wolverhampton Crown Court to an eight-month jail sentence, ordered to pay £4,300 compensation or serve a consecutive three months in default of payment and pay a £100 victim surcharge.
The panel's findings say her behaviour could impact on public confidence in teachers.
She was taken on at the school in 2010 as assistant headteacher for numeracy and resigned in August 2015.
A report of the panel's findings said: "She misused the school's money and appears to have intended to make a personal gain from this."
Recommending that there should be an indefinite ban the panel said: "We are of the view prohibition is both proportionate and appropriate.
"The panel has decided the public interest considerations outweigh the interests of Ms Uppal.
"The seriousness of the offence, fact that it occurred in an education setting, and Ms Uppal's initial attempt to cover it up when questioned by her colleagues were significant factors in forming that opinion.
"Accordingly, the panel makes a recommendation to the secretary of state that a prohibition order should be imposed with immediate effect."
In many cases where bans are imposed on teachers the way is left open for them to seek to have the bans lifted after a set period – but this was not considered appropriate for Uppal.
Imposing the ban Mr Meyrick said Uppal's offence involved 'fraud and dishonesty' on the part of a senior teacher.
It is open to Uppal, formerly of Greenock Crescent, Lanesfield, to mount a High Court challenge to the ban.
Don't forget to follow us on Twitter, like us on Facebook, or connect with us on LinkedIn!