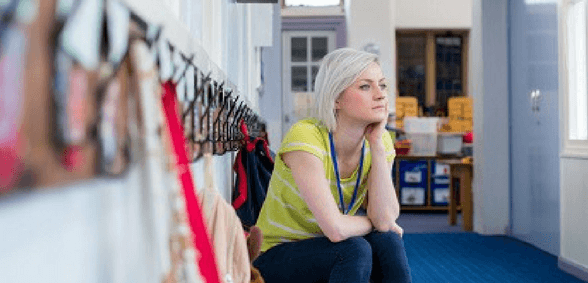 A new study has shown that over 25% of teachers work over 60 hours a week
A study by the UCL has highlighted that a quarter of teachers work over 60 hours per week.
Published today by the Nuffield Foundation, the report shines a worrying light on the state of the teaching sector today.
Kevin Courtney, Joint General Secretary of the National Education Union, commented:
"The government is doing a far better job of driving people out of teaching than they are in retaining them.
"60-hour working weeks are completely unacceptable, and it is one of the key reasons why one third of newly qualified teachers leave within five years.
"There is no reason to suppose this will change – in our most recent members' poll, 40% predicted they will no longer be in education by 2024.
"During the past three years the government has made efforts to draw attention to ways of reducing workload.
The National Education Union has welcomed this, but it is quite obvious to teachers and school leaders that successive education secretaries are failing to solve the problem.
"Government must face the fact that it is the culture of excessive accountability, brought on by the Department for Education and Ofsted, which acts as the main driver of workload. Nor is it fair on children that teachers are so exhausted outside of contact-time with paperwork that so rarely benefits pupils.
"For so long as these skewed priorities continue, schools will be in the grip of a culture of fear, over-regulation, and a lack of trust."
Geoff Barton, General Secretary of the Association of School and College Leaders (ASCL), added:
"Excessive teacher workload is a persistent problem because governments constantly raise the bar on what they expect schools to do.
"Various initiatives have been launched to reduce workload in recent years but schools have been swamped by changes to qualifications and testing, relentless pressure on performance and results, and funding cuts which have led to reductions in staffing and larger class sizes.
"To his credit the previous education secretary, Damian Hinds, called a pause to further reforms, removed some of the government's most onerous performance measures, and publicly joined with Ofsted and ASCL to tackle teacher workload.
"However, there is still a long way to go, and the most pressing issue is to reverse the cuts which have placed so much additional pressure on schools.
"The government has promised to increase the schools budget by £7.1bn by 2022/23, but none of this additional money reaches schools until next year, and it will not be enough to undo the damage that has been done."
Don't forget to follow us on Twitter, like us on Facebook, or connect with us on LinkedIn!