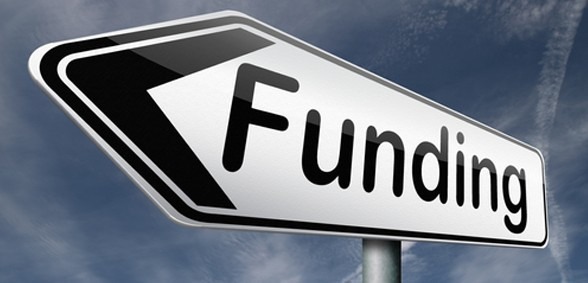 CREDIT: This story was first seen in the Business News Wales
Headteachers have been told the full Welsh government funding increase of £600,000 will be passed directly on to them along with an extra £1.2m of additional cash which is being provided by Swansea Council to deal with new spending pressures on schools' delegated budgets, the Business News Wales reports.
On top of this they have already been told they are getting £700,000 as part of a £1.9m investment to modernise and further develop Swansea's behavioural support for pupils educated other than at school (EOTAS). This will help youngsters return to mainstream education as quickly as possible and give them the best possible chance in life.
It means there will be a cash increase of £3.7m on top of this year's education budget of £159m.
The move to invest in schools and try to protect them from austerity comes as the Council looks to save more than £54m in the next three years.
It was unveiled at a meeting with headteacher representatives and is on the table despite the fact the Council's budget has fallen in real terms and the gap between the money it received and what it needs to spend is more than £16m in the next financial year.
The Council published its proposals for next year's budget earlier this month and if Cabinet approves them next week, the public will then get a chance to have their say ahead of final decisions next February.
Councillor Rob Stewart, Leader of the Council, said that despite rising demand for services, Swansea Council is continuing to spend £1.5m a day on the priorities that matter to local communities.
He added: "In the past few years the Council has managed to save over £54m from its budget, protect jobs, and modernise services by becoming smarter, leaner and more efficient.
"The benefits are being felt by children, by older people and by the most vulnerable in our communities because we're ploughing into frontline services a bigger percentage of available money than ever before.
"We still hope that there will be an end to the Austerity agenda, but until that happens all councils are facing extremely difficult challenges. Despite the difficulties independent inspections of our of education, social care and finance services show we are performing very well."
Councillor Jen Raynor, Cabinet Member for Education, told the meeting an additional £600,000 in Welsh government funding would be passed directly and in full to the schools while the council will provide them with an extra £1.2m from its budget for inflationary costs such as nationally-agreed teachers' and staff pay awards.
She said the £1.9m to develop EOTAS services complemented plans to completely overhaul the service as part of a wider education strategy.
Councillor Raynor said there are also plans to establish three new specialist teaching facilities for pupils diagnosed with Autistic Spectrum Disorder, increasing the provision in the city by 48 places.
She said: "We have listened to the concerns of head teachers and we are offering education an extra £3.7m next year on education to help meet the financial challenges.
"Education is a top priority for the council and it's right that we as a city continue to invest in our schools and our children's futures.
"It's also a reflection on the success stories coming out of our schools year after year about exam results, improved attendance and rising teaching standards."
The report going to cabinet highlights how the council intends to spend well over £100m next year on social services for adults and children, more than £5m on poverty and prevention strategies and a further £50m on services like waste, recycling, streets, cultural and library services.
The council's overall aim is to protect frontline services and over the past few years millions of pounds have been saved by reducing red tape, automating and streamlining services as well as cutting back on management costs.
In line with previous years, the council aims to minimise the risk of compulsory redundancies by working alongside trade unions and by ensuring careful management of staffing arrangements.