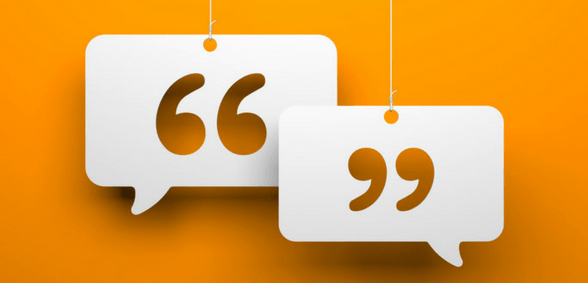 Mark Pinches, head of coaching at Westfield Health, advises how businesses can improve the wellbeing of staff through talking more in the workplace
In a society that is 'always on', it's more important than ever to communicate verbally with colleagues whilst at work. It's emerging that employees are calling out for greater support, with 80% saying they do not believe their employer does enough to support their physical and mental wellbeing.
Good health and wellbeing are crucial in order to work to our maximum potential, so it's important for organisations to offer the correct support in order to understand and address the root cause. Here are five reasons which demonstrate why it's important to talk.
1. Destigmatise mental health
In 2016/17 there were over half a million (526,000) cases of work-related stress, depression or anxiety, and this accounted for 40% of all work-related ill health. Adopting a culture that accepts 'mental health days' gives staff the ability to use the same approach to a mental health absence as a physical sickness day.
This will reduce the stigma around mental health and encourage staff to talk openly about their mental wellbeing. It's also a good way to monitor how people are feeling – for instance if someone is absent as a result of their mental health, something can be put in place to support them.
2. Set aside time
When schedules are busy it's easy for communication to slip and for check-ins to be missed. An effective way to avoid this happening is to schedule a recurring meeting in everybody's diary and plan time around this.
Employers should be flexible and work conversation around people's commitments, because being an accommodating manager is crucial to improving the wellness of staff. The traditional, 9-to-5 hours may not fit in with everyone's lifestyle, so offering a flexible schedule may make a lot of employees' lives easier and will, therefore, help to retain staff.
3. Be approachable
As well as helping employees achieve their work-related goals, a key part of a line manager's role is to be an approachable mentor and a good listener.
Leaders should adopt an open door policy with their teams as a way to help form relationships and build trust. This can be set up in the form of regular check-ins or group team bonding. Avoid giving the conversation too much direction and ask open-ended questions to show that intentions are genuine as opposed to just protocol.
4. Keep it fun
Team-building exercises are a great way to boost morale and improve communication amongst colleagues. Instead of the regular role-playing activities that are often adopted, employers should make it more personal and discuss issues over a drink or lunch.
When co-workers feel comfortable around one another, they naturally communicate more effectively. These relationships will help build a sense of understanding and respect within the team.
5. Recognise silence
Silence usually means people are holding back, so it's important to recognise if employees are being more distant than usual. Whilst giving people the chance to speak up freely is advised, leaders should avoid putting people on the spot in group situations as this may make them feel uncomfortable and under pressure.
Take into account the fact that people act differently in stressful situations, so getting to know how people work individually will help gauge whether they are feeling down or just focusing on work.

Don't forget to follow us on 
Twitter
, like us on 
Facebook
, or connect with us on 
LinkedIn!