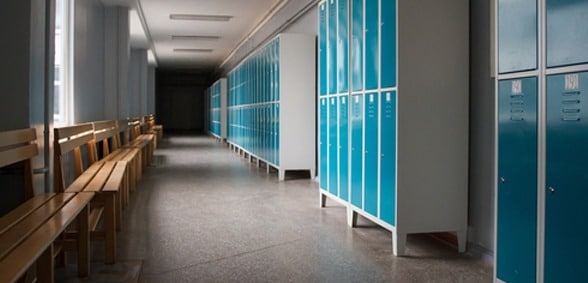 Fergal Roche, CEO of The Key Support Services, will leave his post at the school leader's support service in October after 11 years at the helm
The Key Support Services, the organisation providing leadership and management support to schools, today announces the departure of Fergal Roche as CEO. Fergal, who has led the company since its inception as a DfE pilot scheme in 2007, will step down at the end of October to support leadership teams in organisations and Multi Academy Trusts across the sector.
Speaking about his departure, Fergal said: "I'm very proud of what we have achieved at The Key – which now supports nearly half the school leaders in the country – but the time is right for me to take on new challenges and pursue other passions."
"I strongly believe leadership is about renewal. Any organisation needs to remain flexible and innovative, and sometimes it takes fresh eyes and new thinking to achieve that. We want to evolve and grow, and find new ways to serve the people running our schools. After 11 years, it's time for a new CEO to take on that challenge."
Ian Armitage, The Key's chairman, will work with the leadership team who will continue to drive the business forward until a new CEO is in post.
Speaking about the move, Ian added: "Under Fergal's inspirational leadership, The Key has saved the education sector more hours than imaginable and built a solid reputation for quality. The past few years have seen significant growth for the company as the team, under Fergal's leadership, have experienced the business grow to become a 10,500-school subscription service."
"Our net promoter score, a business metric to assess customer preparedness to recommend a brand to other potential customers, places us amongst the most loved organisations in the country. It's also been a place where many people have successfully developed and built their careers. Fergal will leave us on a high after one of our most successful years in history."
Don't forget to follow us on Twitter, like us on Facebook, or connect with us on LinkedIn!