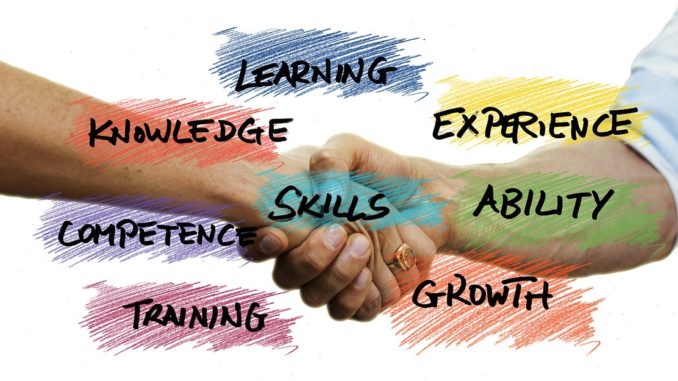 Val Andrew, of Best Practice Network, explores the CPD options open to SBLs and has some advice for keeping CPD relevant in an ever-changing world
There's a famous and well-worn JFK quote about leadership and learning being indispensable to each other. The frequent appearances of these words of wisdom on social media timelines can make them easy to overlook, but they do point us to a fundamental truth about the value of professional development.
The hard bit, of course, is moving beyond the eloquent, grand statement to make sure that learning is, indeed, an integral part of what we do as school business leaders.
With no specific instruction from JFK in that department, it's up to SBLs to work out ways of keeping their skills fit for purpose. The problem is that, in the current climate of shrinking budgets and rising costs, there's a tendency for CPD to be among the first casualties of spending cuts. However, it's clear that, in this shifting, pressured world, professional development is more important than ever before.
With many schools pruning staff to balance their budgets, remaining staff are under pressure to take on extra responsibilities and there's a need to make sure that their skills are appropriate for this extra work.
The ongoing growth of MATs, and the emergence of more MAT structures, is another dimension. MAT growth – inevitably – leads to the rationalisation and centralisation of functions because this is where the efficiencies are to be found.
Operating within the required 'tier' of competency
So, how can SBLs anticipate their own development needs to remain viable and 'fit for purpose'? It's not necessarily about providing a benchmark for how much CPD is acceptable, or expected. It's more about workload, roles and responsibilities and how schools can ensure they are equipped to deliver. I'd advise schools to review this as regularly as they can, given the speed of change and demands.
My advice would be to keep skills and competencies mapped against the ISBL SBM professional standards. In fact, this is something individual SBLs could be reviewing regularly to ensure they are operating within the required 'tier' of competency – whilst at the same time anticipating how their skills might evolve to cope with changes ahead.
A wealth of CPD opportunities
Exactly which type of CPD is relevant, accessible and appropriate varies according to needs, of course. Many SBLs choose structured courses, but there are also opportunities to supplement this CPD through online research and by reading widely; for example, there are new books emerging all the time which support CPD for school leaders in various settings.
Don't forget local and national conference events [such as EdExec LIVE] – these can help SBLs to develop knowledge and understanding and, at the same time, encourage practitioners to network and form their own circles of support and guidance.
Another viable, successful – and relatively low-cost option – is to join local and regional networks. There are an increasing number of SBM regional networks emerging and many are organising their own events tailored to their members' specific CPD needs. Advice and information on joining a school business professional network is available from the Department for Education.
Finally, social media is another way to connect with other practitioners to help support CPD. There is a strong SBL network active on Twitter, for example – evidence that, as a network, it's not just a source of inspirational leadership quotes and is actually a really effective way of supporting CPD for the school business leadership profession.

Perfect CPD for busy SBLs!

EdExec
LIVE, an event tailored to management and leadership in the education sector, returns to London on 12 June 2019. For more information, and to book your ticket, click
here
.
School business leadership expert Val Andrew is working with Best Practice Network on its new, level four diploma in school business management. Practitioners can choose to study the full programme or top up their CPD by choosing standalone units available online. Further information is available at
www.bestpracticenet.co.uk/dsbm-l4
.
Don't forget to follow us on
Twitter
, like us on
Facebook
, or connect with us on
LinkedIn!