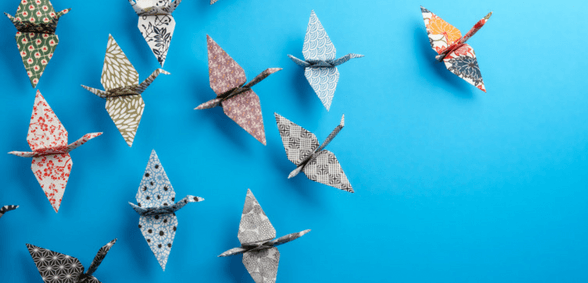 Professional development is high up the agenda of school business managers keen to drive improvement in their schools and steer their careers in their preferred direction. As the transition from business 'manager' to business 'leader' gains momentum.
We caught up with Joan Maloney, is ILM Co-ordinator at the National Schools Training (NST) to learn why upskilling with ILM (Institute of Leadership and Management) diplomas is a must.
Upskilling existing staff brings a wealth of benefits for schools – in both the short and long-term. In this guide we'll explore five reasons as why upskilling with ILM Diplomas is a no-brainer for SBMs.
Gain nationally accredited and recognised qualifications
One of the main reasons you should upskill with an ILM Diploma is the accredited recognition that comes with it. The diploma provides industry-renowned CPD for school management teams, helping you to develop in your role while maintaining your knowledge and skills.
Improve productivity
Upskilling staff with any training improves productivity; however, developing your business management and leadership skills gives headteachers the time to focus on teaching, learning and student attainment while you and your team enhance your school through leadership and management practices.
Gain specialist expertise
There are key areas that SBMs develop in while completing an ILM qualification, such as financial resource management, administration, ICT, HR and facilities management. Gaining specialist expertise will help you to lead your school's management team more effectively and run the school's business more efficiently.
Raise morale and increase staff retention
Investing in your development will boost your confidence and enhance perceptions of worth; your SLT should support you in this as investment in professional development has been shown to help staff feel more secure in their roles resulting in a reduction in turnover, absenteeism and presenteeism.
Not only will training refresh your theory, it will also ensure that you are up-to-date on the latest strategies and methodologies within school business management. Learning is practical; what you take back to school can be applied to your daily work, making it easier to overcome challenges and manage increasing responsibilities in terms of implementing and overseeing improvements.
Opportunity for progression
ILM diplomas can provide the opportunity for school business staff to progress in their careers by completing the Level 4 programme. You should think about this for others in your team – remember, staff who feel invested in feel valued – build your dream team and retain it! More experienced SBMs who want to develop their leadership and management skills could progress onto the Level 5 diploma to enhance their careers.

About National Schools Training (NST)
NST is one of only a few approved national providers offering Level 4 and 5 diplomas for SBMs; their tutors are experienced SBMs who have actually completed the qualification themselves. If you've got any questions about upskilling your SBMs with ILM Diplomas visit their
website
or contact Joan on
[email protected]
.
Don't forget to follow us on 
Twitter, like us on
Facebook, or connect with us on
LinkedIn!