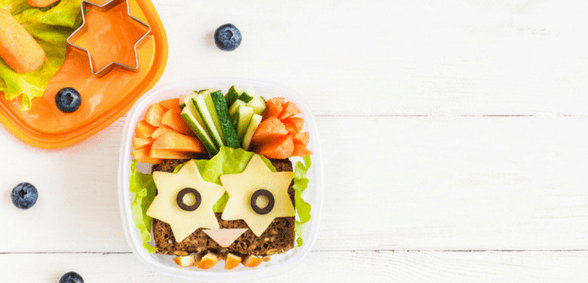 What's on the school dinner menu? Keeping everyone happy is virtually an impossibility. Here we focus on school catering: meeting dietary needs in schools, but also explore how you can reduce food waste and make savings for your school
Meeting dietary needs
"We're definitely seeing an increase in requests for special dietary requirements and need to ensure that menus are tailored to align with the requests of the customer," Claire explains. Factors such as diabetes, food allergies or intolerances, as well as the dietary requirements that arise from personal, religious or cultural beliefs need to be considered.
"Communication is key so we work in partnership with the school and parents and use a comprehensive process to identify and manage special dietary requirements," Claire says. It's important to ensure the catering manager understands the dietary needs of students – whether vegan, lactose intolerant, halal or kosher – and Claire also says it's important that the catering company offers accurate information and that allergens are highlighted in recipes.
Children also need to be aware of what they are eating; "We use photo imagery – which is clearly displayed – to identify the children with intolerances. This is especially helpful with younger children," Claire adds.
Read more on school catering and building a healthier menu – for all
Reduce food waste
Have you ever considered how much food waste your school produces? According to Recycle Now the average secondary school produces 22kg of waste per pupil per academic year while, astonishingly, the average primary school student creates 45kg per academic year. And food waste costs!
How you manage this waste can result in substantial savings. The Western Riverside Waste Authority suggests creating a food waste calculator so you can weigh the leftover food from lunches, record the information and – based on the data – assess how much and why food is being wasted as well as how much money you could save if this was reduced.
"Separate out and record all your waste – studies show this nearly always reduces waste within organisations as it highlights the waste that is being produced," Nicky Whitson of PKL advises. "Review your menus asking, for example, 'Are any meals producing excess waste because they aren't popular?'" Nicky further suggests composting as a means of reducing waste and also raising awareness in school, as well as speaking to suppliers and exploring packaging reduction.
Responsibility for waste disposal lies with the schools unless – where catering is outsourced –specifically agreed by the school and the caterer. It's worth looking at cost-efficient ways of reducing the waste collection a school needs – for example, a waste digester does just this. Nicky points out these can produce soil improver or biofuel which can then be used to reduce overheads for grounds maintenance or heating.
"The aim for any caterer in the future will be to 'close the circle' – ensuring that they use as few resources as possible and making sure they 're-use' as many resources as possible," says Nicky. "Plus, for schools, it's important to set a good example for the next generation – many of whom are growing up with a good understanding of the environmental issues created by food waste."
Looking at legislation
"Legislation is getting tighter; Scotland and Wales have outlawed macerators and England will soon follow suit, if the pattern of other environmental policy continues," Nicky explains. The Waste (England and Wales) regulations banning macerators and the disposal of food waste in the sewers comes into effect January 1, 2018 and schools will need to be prepared for this. 
 Don't forget to follow us on Twitter, like us on Facebook, or connect with us on LinkedIn!