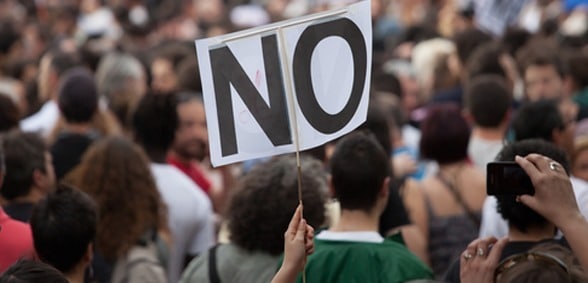 As reported by The Guardian, parents are responding to the forced academisation of schools, with one commenting that "it's like a dictatorship'
Communities are hitting out against forced school takeovers, with one person stating that "it's like a dictatorship… there's no way of knowing what's going on, or of communicating with the people making the decision."
Peter Hawkins was commenting on the fate of Barclay School in Stevenage, which is being taken over by Future Academies. An unfavourable Ofsted report has meant that the school – which turns 70 this year – is to fall under new management.
This has become common policy due to Michael Gove's influence. While Damian Hinds stated last year that he wanted to scrap forced academisation, this is yet to happen.
Barclay School parents and guardians were informed of the takeover back in October, but nobody – including school staff – has received further information on the vision for the school's future.
In response to the news, teachers have staged various one-day strikes, and over 2,700 people have signed a petition against the takeover. Shadow education secretary, Angela Rayner, backed the 200 protesters who gathered to share their concerns.
Ongoing academy failures suggest that, while academisation is the standard prescription for those failing an Ofsted inspection, there is no evidence that forced academisation actually helps improve these schools.
PAC MP's said academies "are not sufficiently transparent or accountable to parents and local communities".
A DfE spokesperson said, however: "We have seen many sponsored academies dramatically improve their results.
"Future Academies has an excellent track record of school improvement, which is why it has been chosen as a sponsor [of the Barclay school]. We are confident it will deliver the improvements that staff and students deserve and ultimately provide an excellent education."
Kevin Courtney, joint general secretary of the National Education Union, says parents are no longer willing to sit back when plans like this are made without their knowledge.
"There is a host of quite incredible campaigns going on. Parents feel really strongly that they have the right to a say on what happens to their child's school. They have a real sense of injustice when they do not get that."
Don't forget to follow us on Twitter, like us on Facebook, or connect with us on LinkedIn!