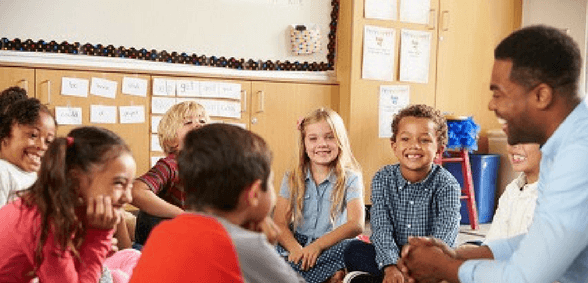 Questions of sustainability hang over the government's 30hrs free childcare scheme, plus questions on the impact to in-home childcare prices increase
There has been a mixed reaction following the publication of a report from the Department for Education evaluating the first year of the national rollout of 30 hours free childcare.
The evaluation collected data from 12 local authorities, which included surveys, interviews and census returns. The report, Evaluation of the first year of the national rollout of 30 hours free childcare found that 69% of parents using the 30 hours offer have found their weekly childcare bills have fallen, while 84% said the 30 hours is making a difference to their family finances.
The report also found the scheme gives 42% of parents more flexibility over their working hours and improved access to childcare.
Responding to the publication, Paul Whiteman, general secretary of school leaders' union NAHT, said:
"The DfE's report reflects many of the findings of our own report into the 30 hours childcare promise earlier this year. The 30 hours free childcare scheme is an excellent idea and one that providers want to see work. But it is simply unsustainable without further investment from the government.
"The DfE's report shows that the rollout of 30 hours free childcare has moved 17% of providers from a position of making a profit to only just breaking even, and an even more worrying further eight per cent from breaking even to reporting a loss. This proves that the level of funding provided by the government for the free 30-hour places is not sufficient.
"The government should be very concerned that a full quarter of childcare providers are in a potentially precarious financial position. The eight per cent of providers making a loss cannot keep going for very long – can we really afford to lose nearly one in 10 providers? That would decimate the number of childcare places available.
"While the extra free childcare is a boost to working parents, it is not truly free. Thirty-two of the providers the DfE analysed have increased fees for extra parent-paid hours or introduced additional charges for extras like milk and nappies to make ends meet. Parents only using their free hours will be confused to find they are still being asked to make 'contributions'. And parents who need wraparound provision will not find their costs dropping by anything like 30 hours. There is also a note of concern over the complexities of the registration process, with a three-monthly re-confirmation.
"The 30 hours free childcare pledge is a real move in the right direction from government, recognising the vital importance of early education, and freeing parents to work more or undertake training and education. But providers cannot continue to deliver the promise without more money."
New research launched by Yoopies, which coincides with the governmentk report, has found that the government's 30 hours free childcare scheme has had a negative impact on hourly childcare costs.
While the scheme has benefited parents with children in funded preschool or nursery places, families using in-home care – nannies, for example, have not benefited.
Prices have increased by 4.1% in the last year alone, increasing from £8.16 in 2017 to £8.50 in 2018 – those in full-time employment with a preschooler cared for at home are now spending an extra £68 per month compared with last year.
The boost in rates has been seen just one year after the government launched its 30 hours of free childcare scheme in England, an initiative which was supposed to reduce childcare costs rather than increase them.
The 30 hours scheme also put financial pressure on early years education providers, causing a 47% increase in closures in England in the last year alone. The impact of this is fewer funded places for young children causing parents to find alternatives, creating a higher demand for in-home care and inflating hourly rates.
The research supports this, highlighting a clear correlation between high childcare costs in certain regions and low government early years funding.
In the North East of England, for example, the research highlights that the area boasts one of the highest increases in funding per child in England – +10% – and yet it has one of the lowest increase in in-home childcare costs at just +3.54%. On the other end of the scale, in the North West where funding increases are the lowest at 4.3%,  childcare costs peak at +8.85%
The study reveals that along with Northern England, the rest of the country has seen a dramatic spike in costs. The East Midlands has been hard hit by a jump in costs of 6.4%, followed by the South West with increases of 6.01%.
Don't forget to follow us on Twitter, like us on Facebook, or connect with us on LinkedIn!