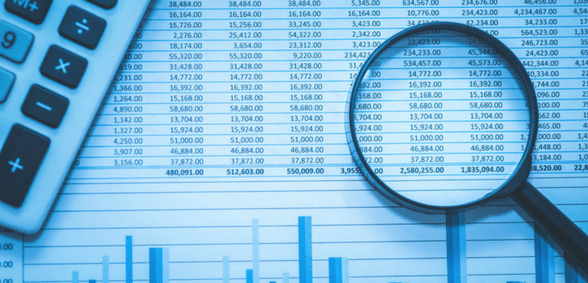 The Education Policy Institute (EPI) has published a new report analysing the latest data on Free Schools to understand and assess the impact that the programme is having within the education system
Free Schools in England is the most detailed, independent, assessment yet of this new and much debated reform of the school system. The analysis uses the latest data on free schools to assess the impact of the programme on several measures, including pupil performance, inspection outcomes, popularity with parents, composition of pupils from different backgrounds and the extent to which the schools are addressing shortages of school capacity and high quality places.
Some of the key points made in the report are as follows:
In spite of the growth of the programme since 2011, two thirds of areas in England are not within a reasonable distance of either a primary or secondary free school.
Free schools are helping to meet the need for new school places – and growth has been higher in areas of 'basic need'.
However, the programme has been ineffective in targeting areas of low school quality – indeed free school places are more likely to be found in areas of high performance (such as London) than in the areas of low school performance (such as the North East). Some of this is, however, explained by the need for new places in London to address population growth.
Free schools are more likely to be located in areas of disadvantage, but disadvantaged pupils in these areas are less likely to be admitted than would be expected. In the most deprived areas, 24% of reception aged pupils in free schools were eligible for free school meals versus 32% in other schools.
Free school pupils are much more likely to have a first language that is other than English than pupils in other state funded schools. In primary free schools just 33% of pupils are white British, compared with 67.2% of pupils nationally.
Free schools appear to be less popular with parents than all other school types, measured by parental preference data. However, free schools appear to become more popular with parents the longer they are open.
Free schools have not yet established themselves as the preferred local school for parents – where the nearest local school is a free school, just 22% of pupils at primary and secondary level attend that school – the lowest of all school types.
It is not yet possible to conclude whether free schools are more effective in improving pupil attainment than other schools.

Free school Ofsted judgements are better at primary, similar to other schools at secondary, and considerably worse for special and alternative-provision schools.
Attainment and progress at the end of primary school is so far poor, but this is based on data from a small number of schools that may not be representative of the programme as whole. At secondary, the average free school Progress 8 score was the joint highest of all school groups (matching converter academies), but this may reflect the higher progress of pupils who are over-represented in free schools (such as those with English as an additional language).
This analysis has not considered issues of value for money of the programme nor the impact of post-16 study or destinations.
You can download the report here.
New schools should only open where there's a shortage of places, says NAHT
In reaction to the EPI's published report into the government's flagship Free Schools programme. Paul Whiteman, general secretary of school leaders' union NAHT said commented: "At least 200,000 more primary school places and 80,000 more secondary school places are needed in the next five years. The Local Government Association puts the cost of creating all the necessary places over the next decade at £12 billion.
"The estimated cost of the free school programme so far is over £10bn. By the end of the last academic year only 347 free schools had opened. Of course, many of these schools will be offering an outstanding teaching and learning experience for their students, but that's not really the point.
"The current approach to planning and providing enough school places is incoherent, expensive and inefficient. At present local authorities, academies and central government are all taking decisions in isolation and the free schools programme is little more than an expensive free for all. Ultimately whether or not you have access to a good school place is still down to luck, and that's a poor reflection on the government's ability to deliver a stable system for teachers to work in and pupils to learn in.
"Local planning of school places across maintained, academy and free schools is necessary. Since 2011, the powers of local authorities in planning school places have been significantly reduced without an alternative system to take their place. We need a local agency able to commission both new schools and new places in all sectors – doing it little by little from a desk in Whitehall is not the way forward.
"With the massive increase in pupil numbers and school budgets at breaking point, we cannot afford inefficiency and conflict. The government's approach makes this problem worse. Until some agency at the local or regional level has the information and the authority to prioritise school places where they are most needed, parents and children will always be unsure that the system will give them what they want."
Free schools not delivered on any of the promises – National Education Union
The first independent report on free schools shows that, despite ministerial claims, the free school programme is proving an expensive experiment which has not delivered on any of the promises, says the National Education Union (NEU).
Commenting on the Education Policy Institute's report, Free Schools in England, Dr Mary Bousted, joint general secretary of the National Education Union, said: "The rationale for free schools is flawed. Free schools have created surplus school places in areas where they aren't needed, which isn't a good use of tax payers' money, particularly in the middle of a school funding crisis.
"Ministerial claims that free schools perform better cannot be justified, because too few free school have been inspected and inspections have not included the full pupil age range.
"Free schools in disadvantaged areas fail to take their fair share of poor pupils. And, when first established, they are not popular with parents, with first preferences well behind other types of school.
"Theresa May should read this report carefully and reconsider her pledge to establish another 500 free schools. It would be a far better use of public money to rebuild and refurbish existing schools, many of which are in dire need of repair, as these schools have taken the lion's share of the increased numbers of pupils, and will continue to do so."
Don't forget to follow us on Twitter, like us on Facebook, or connect with us on LinkedIn!